Students Win $25,000 to Solve College Dropout Crisis (Part 2)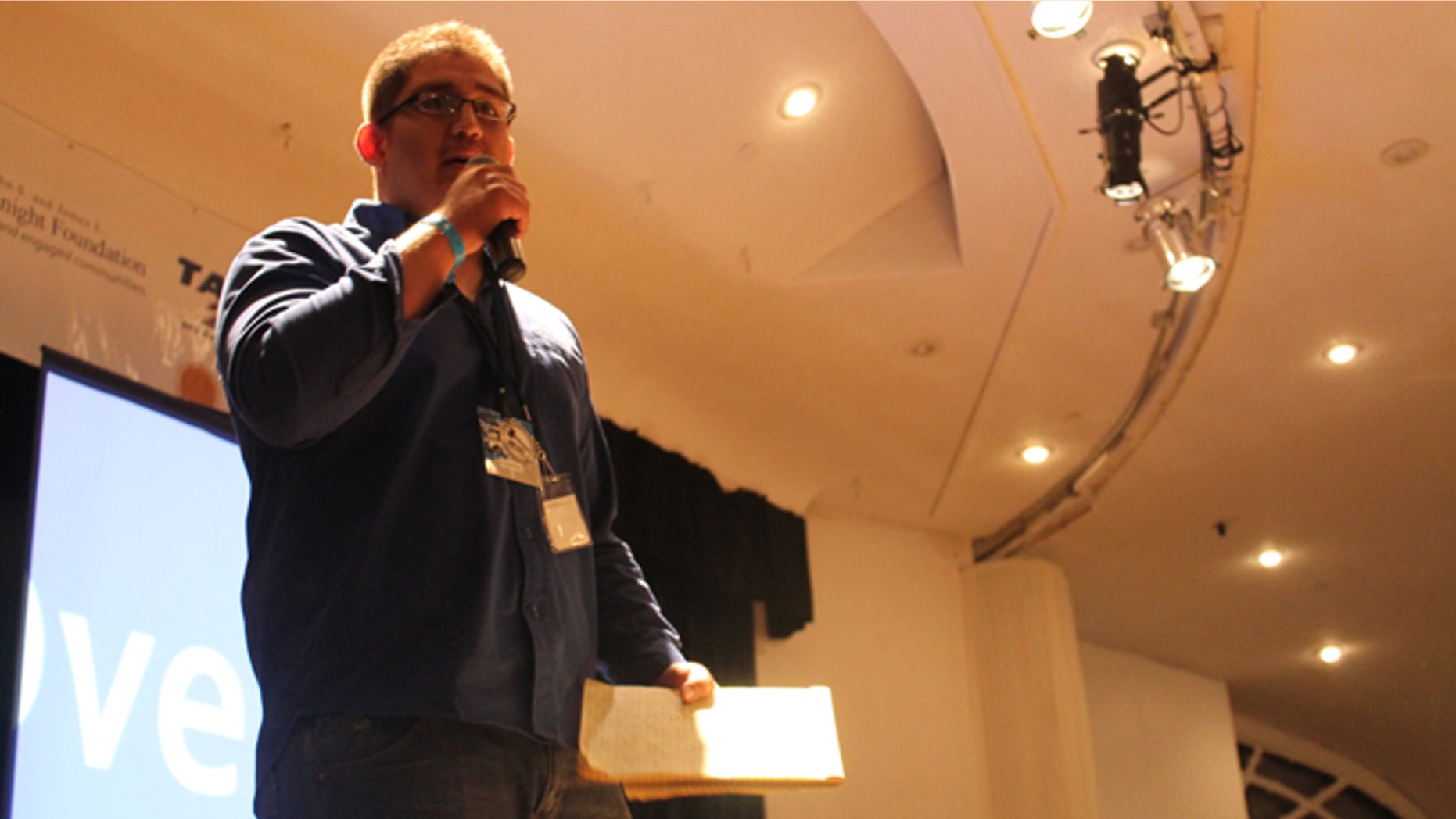 This is Part 2 of a two part series from the Mobilize.org Community College Summit in Miami. Click here for Part 1.
In 2010, President Barack Obama announced his goal to raise the college graduation rate to 60 percent by 2020, adding at least 8 million graduates, 5 million from community colleges.
However, only 20 percent of community college students complete their degree within 3 years, and those numbers are even lower for minority students.  
Earlier this month, over 100 Millennial students (born between 1976-1996) gathered in Miami to voice their concerns and solutions as part of the Mobilize.org Target 2020 Community College Summit.
With the support of the Bill & Melinda Gates Foundation, the Lumina Foundation, and the Knight Foundation, Mobilize.org gave students the opportunity to submit solutions-based college completion projects for a chance at winning a piece of a $25,000 prize.
The room buzzed with anticipation as 100 Millennial students waited excitedly for the 13 student presentations to begin at the Mobilize.org Target 2020 Community College Completion Summit in Miami, FL.
The first group of students stepped on stage to present the first project called Students Helping Students. And for the next hour students stepped on stage, spoke into the microphone, and presented their solutions with professionalism, poise, and deep conviction.
After each presentation, the students in the audience voted on the projects using criteria such as creativity, sustainability, and use of new media.
The top five projects won a piece of a $25,000 prize to implement their projects, based on the student votes.
While only five projects received funding, each of the 13 groups will receive training and support from Mobilize.org.
The students who attended the conference represented the historically underrepresented population in higher education. Most of them work while going to college and have to juggle a multitude of responsibilities in addition to college coursework. Yet despite – or perhaps because of – the obstacles they've faced in achieving their education, they have decided to give everything they have to help other students.
The 21-year-old leader of the winning project, Aylwing Olivas, was an undocumented student from Nicaragua. He along with three other Miami Dade College students - Edwin Ramos, Michelle Sfeir, and Jennifer González – proposed the High School Community Outreach project to address the problem of low graduation rates of undocumented students.
The winning project will target and educate teens from 9-12th grades through mentoring, classroom presentations, and an informative website that will motivate the teens to pursue college by providing them with information about scholarships and institutions that welcome students regardless of their legal status.
The four other winning projects include:
#2 My College Guide (Broward College, South campus): This student-run editorial magazine and coinciding app is meant to increase awareness of opportunities to get involved and take advantage of resources on campus. It will provide information about organizations on campus, upcoming academic events, campus maps, student resources, scholarships, and service learning opportunities. Led by students Ajah McPherson, Albert Hourie, Crishell Bautista, and Serge Michel.
#3 Students' Excellent Expansive College Experience - SEECE (Miami Dade College, Hialeah, North and InterAmerican campuses): This new center will offer personal tutoring, advisement and other types of academic and moral support in order to provide individual and specialized assistance to struggling students. Led by students Jannette Nunen, Laiyen Susrez, Amalia Mariaca, Paula Vieira, Frank Pellegrino, Stefan Moore, Gerard Pean, and Mac Dineen.
#4 Improving Graduation Rates with a Four-Course Success Sequence (Miami Dade College, InterAmerican campus): This series of four workshops will be piloted for 100 students, and will focus on study skills, transferring to a four-year institution, choosing a major, and developing career skills. The project aims to expand the workshops into a larger set of courses available for credit and to the entire student population. Led by students Joanna Matthews-Pace, Abril Mariaca, Axel Turcios, and Ari Peña, who will be attending Georgetown University this Fall.
#5 Breaking Down the Barriers (Miami Dade College, Wolfson campus): This program seeks to help women break through barriers and improve self-esteem by providing workshops, panel discussions, and support groups called Sister Circles. The group seeks to help women with issues such as safe sex, pregnancy, and health, as well as promote college completion and direct women towards helpful resources, such as childcare. Led by students Laura Delgado, Cindy Torres, Valerie Jean, Makisha Noel, Renette Charles, Daniel Sánchez, Vanessa Gaspard, and Jasmine Davis.
Each of these groups will use their piece of the $25,000 prize to begin implementing their projects this year.
More than the money, however, the students cite that the experience of coming together with other students to share solutions - and having the support of an organization like Mobilize - changed their lives forever:
"Mobilize said yes to my dreams," Ari Peña said.

Laura Delgado believed Mobilize helped her realize that there are many people like her - with dreams to create a better world for the future.
"This summit will always give me the inspiration and drive to keep on going even when I face obstacles - in our project and in life,"she said.
Follow us on twitter.com/foxnewslatino
Like us at facebook.com/foxnewslatino