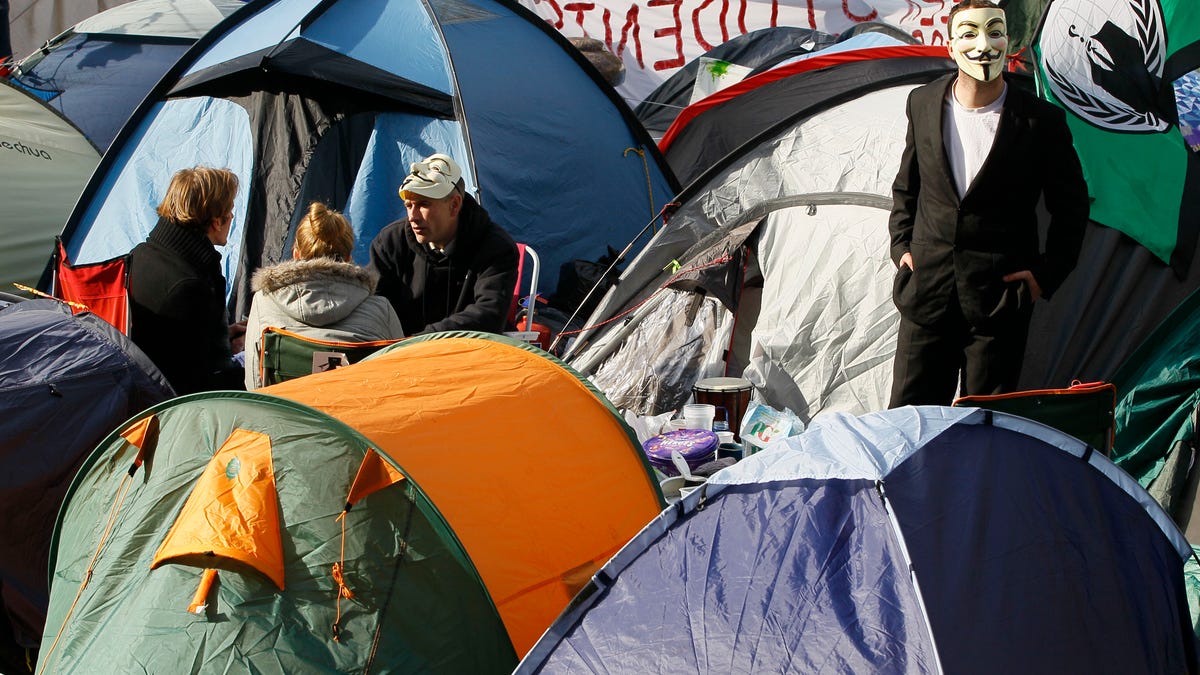 LONDON -- St. Paul's Cathedral says it will not join legal moves to evict the Occupy protesters who have caused turmoil among cathedral clergy in London.
A statement from the cathedral on Tuesday said the new course of action had been agreed upon following talks with the bishop of London, Richard Chartres. Canon Michael Colclough said the cathedral was committed "to engage constructively with the protest and the serious issues that have been raised, without the threat of legal action hanging over us."
Chartres has invited a high-profile banker, Ken Costa, to lead an initiative aimed at "reconnecting the financial with the ethical."
The 62-year-old Costa is a former chairman of UBS Europe and of Lazard International.