Spanish Police Thwart Alleged Plot To Send Missile Material To Iran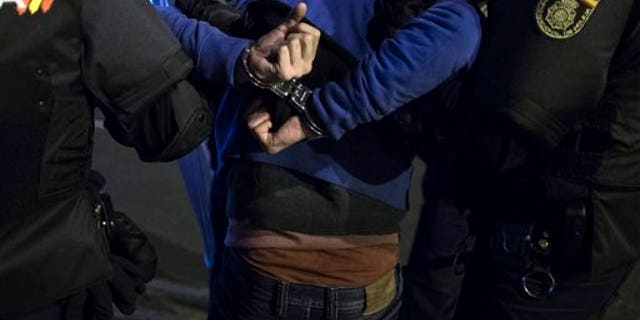 MADRID (AP) – Spanish police said they have arrested four people who allegedly planned to send to Iran industrial machinery that could be used to make missiles.
A Civil Guard statement Monday said officers seized two Leifeld metalworking machines that had been imported illegally from Britain last year.
The statement said the machines are classified as "dual use" — meaning they can be used in both civilian and military industry — and their shipping to Iran would violate U.N. sanctions.
It said three Spaniards and one Iranian were arrested in the cities of Barcelona, Tarragona and Palma de Mallorca.
They were charged with membership of a criminal gang, trafficking dual-use goods and money laundering.
The statement said police also confiscated 10,000 euros ($13,700) and documents on exporting dual-use technology.
Follow us on twitter.com/foxnewslatino
Like us at facebook.com/foxnewslatino