Slain LAX TSA Officer Remembered As Family Man Who Took Pride In His Work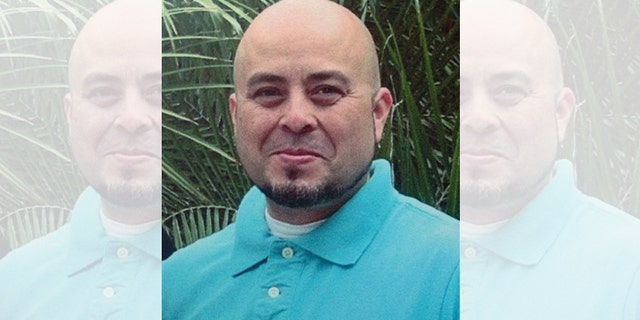 Los Angeles – Family and friends of Gerardo I. Hernandez remember him as a family man who constantly smiled at travelers passing through the Los Angeles airport.
"He was always excited to go to work and enjoyed the interactions with the passengers at LAX," said his wife, Ana. "He was a joyful person, always smiling. He took pride in his duty for the American public and for the TSA mission."
Ana Hernandez made the short statement Saturday in front of the couple's house in Porter Ranch in the San Fernando Valley. Her hands shook and her voice cracked as she read off a folded piece of paper, stopping at times.
"Gerardo was a great man who always showed his love for our family. He was always there to help anyone in need and always made people laugh with his wonderful sense of humor," she said.
Hernandez, who had worked at LAX since 2010, was mortally wounded. His 40th birthday was next week.
He was the first Transportation Security Administration officer in the agency's 12-year history to be killed in the line of duty.
Authorities said 23-year-old Paul Ciancia walked into Terminal 3 on Friday, pulled an AR-15 semi-automatic rifle from his duffel bag and starting firing at TSA officers.
Two other TSA officers were also hit. Both were treated at the hospital and released.
Airport officers worked hard to save Hernandez, giving him first aid before paramedics arrived and bringing him out in a wheelchair to the ambulance, LAX Police Chief Patrick Gannon said.
TSA Administrator John Pistole offered condolences to Hernandez's wife and children Saturday, spending about 30 minutes at the family's home. Pistole said the agency would review its policy on officer safety.
TSA officers are "the first line of defense" in airport security, he said, pledging that the agency would do everything possible to make sure Friday's tragedy was never repeated.
The 100-foot pylons that mark the symbolic gateway to the airport, the nation's third-busiest, were lit blue in honor of Hernandez. Fellow TSA and law enforcement officers wore black mourning bands.
Born in El Salvador, Hernandez was the youngest of four boys. He moved to the United States when he was 15. Four years later, he met his wife, and they married on Valentine's Day in 1998.
Friend and former TSA co-worker Kevin Maxwell said Hernandez was a family man.
"All he talked about was his family," Maxwell told KNBC-TV. "He was very proud of his son, who played football."
Neighbor Ken Wong told KCBS-TV: "Here's a man who was trying to serve his country, do his job well and support his family, and this is a senseless thing that happened."
Based on reporting by the Associated Press.
Follow us on twitter.com/foxnewslatino
Like us at facebook.com/foxnewslatino