Shrine slayings: Pakistan interrogating suspects in horrific attack that killed 20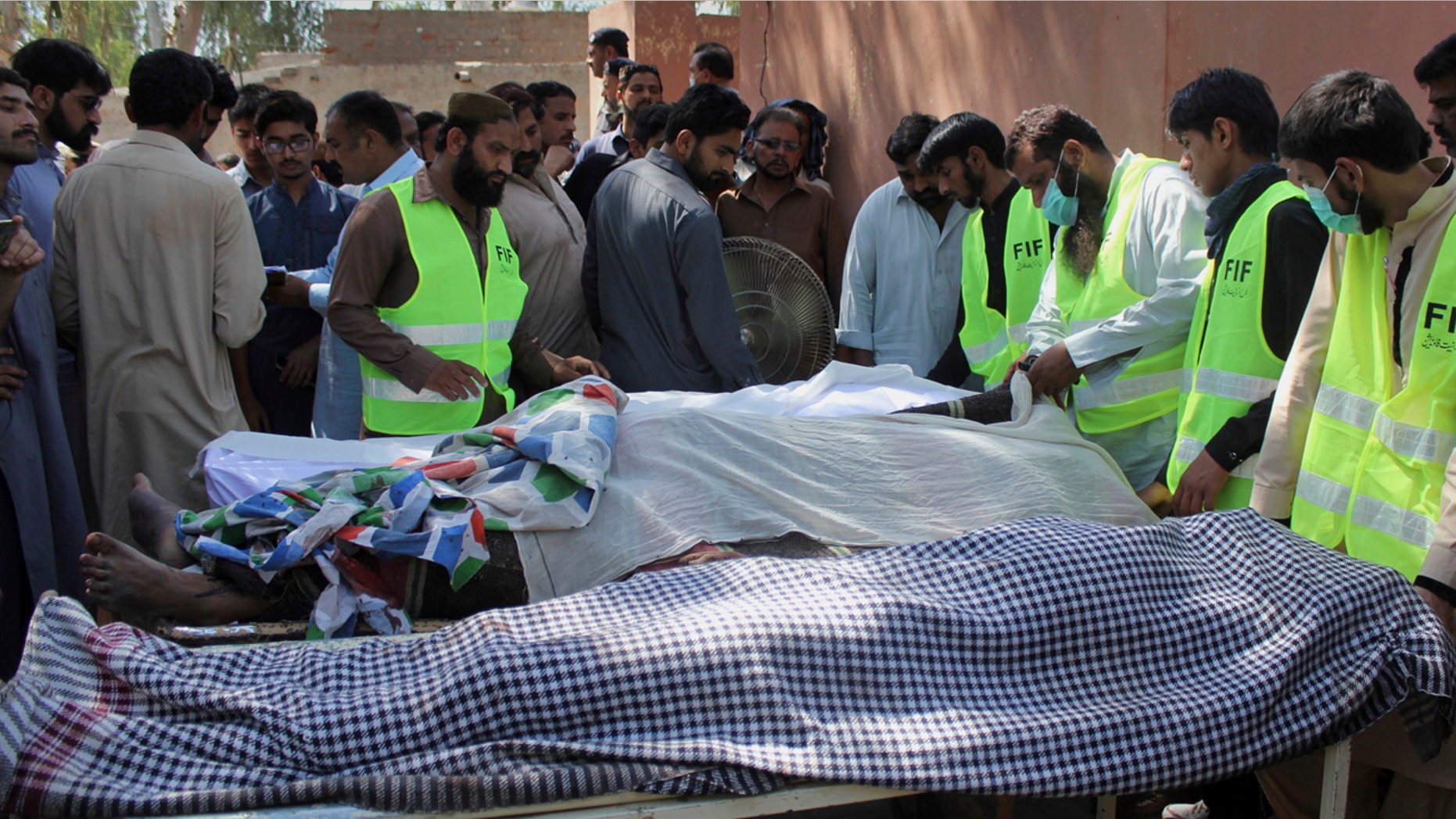 MULTAN, Pakistan – Pakistani police say an anti-terrorism court has given police three days to finish the interrogation of four men suspected in the killing of 20 devotees at a shrine in eastern Punjab province.
The custodian of a local shrine and his accomplices are said to have killed the 20 after intoxicating them amid a dispute over custodianship of the shrine.
Police officer Shamsher Joya says the four appeared before the court on Monday where Judge Zahid Iqbal extended their custody pending the investigation.
The killings took place in a village near the city of Sargodha. The shrine's custodian, Abdul Waheed, and his four alleged accomplices drugged the 20 men and women on Saturday night at a house near the shrine. The victims were then beaten with batons and repeatedly stabbed.