Sheriff Arpaio's office under tight scrutiny after judge finds him in contempt of court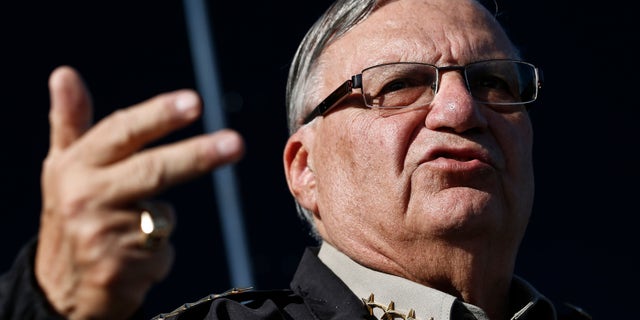 The agency under the command of Sheriff Joe Arpaio in the metropolitan area of Phoenix, Ariz., might face greater oversight after he was found to be in civil contempt of court for disobeying a judge's orders in a racial profiling case.
Arpaio, who is seeking a seventh term in office, is one step closer to a possible criminal contempt case after a judge found that he was letting his officers conduct immigration patrols 18 months after the judge barred them.
The sheriff was put under court supervision after the judge ruled nearly three years ago that Arpaio's officers had profiled Latinos. In response, the judge imposed an overhaul on the agency, including giving officers training on how to conduct constitutional traffic stops.
U.S. District Judge Murray Snow is now considering whether to invalidate several internal investigations into alleged wrongdoing and mismanagement by sheriff's employees and get an independent investigator to re-examine the allegations.
The contempt ruling on Friday said Arpaio deliberately misstated facts last year when he denied in court that he had conducted an investigation of the judge.
It offered a bruising critique of Arpaio's efforts to conduct his internal investigations, saying disciplinary actions are sometimes decided by employees who are biased and have conflicts of interest in deciding such matters.
None of Arpaio's managers were disciplined for failing to carry out the judge's 2011 order to stop the sheriff's immigration patrols.
In another instance, the judge found Arpaio's office conducted an inadequate internal investigation into the failure of managers to properly supervise a problematic sheriff's deputy. The deputy's theft arrest and subsequent suicide led to allegations that officers had pocketed personal items seized from people during traffic stops and busts.
"Nobody was held accountability for the misconduct that occurred in those investigations," said Cecillia Wang, one of the attorneys who pressed the profiling case against Arpaio. "It's definitely critical that people be held accountable."
Arpaio's office had no immediate comment Sunday on the prospect of some internal investigations being voided. The agency reiterated its earlier public statement on the contempt decision that said it was reviewing the decision, disagreed with some of the findings and would work to comply with the judge's orders.
A May 31 hearing has been scheduled to discuss ways to remedy Arpaio's contempt violations.
County officials also are scheduled to tentatively approve $13 million in spending in the coming year for the profiling case. Taxpayers have already spent $41 million in the case over the last eight years.
Based on reporting by the Associated Press.