Security threat forces delay of Canadian 'honor killing' trial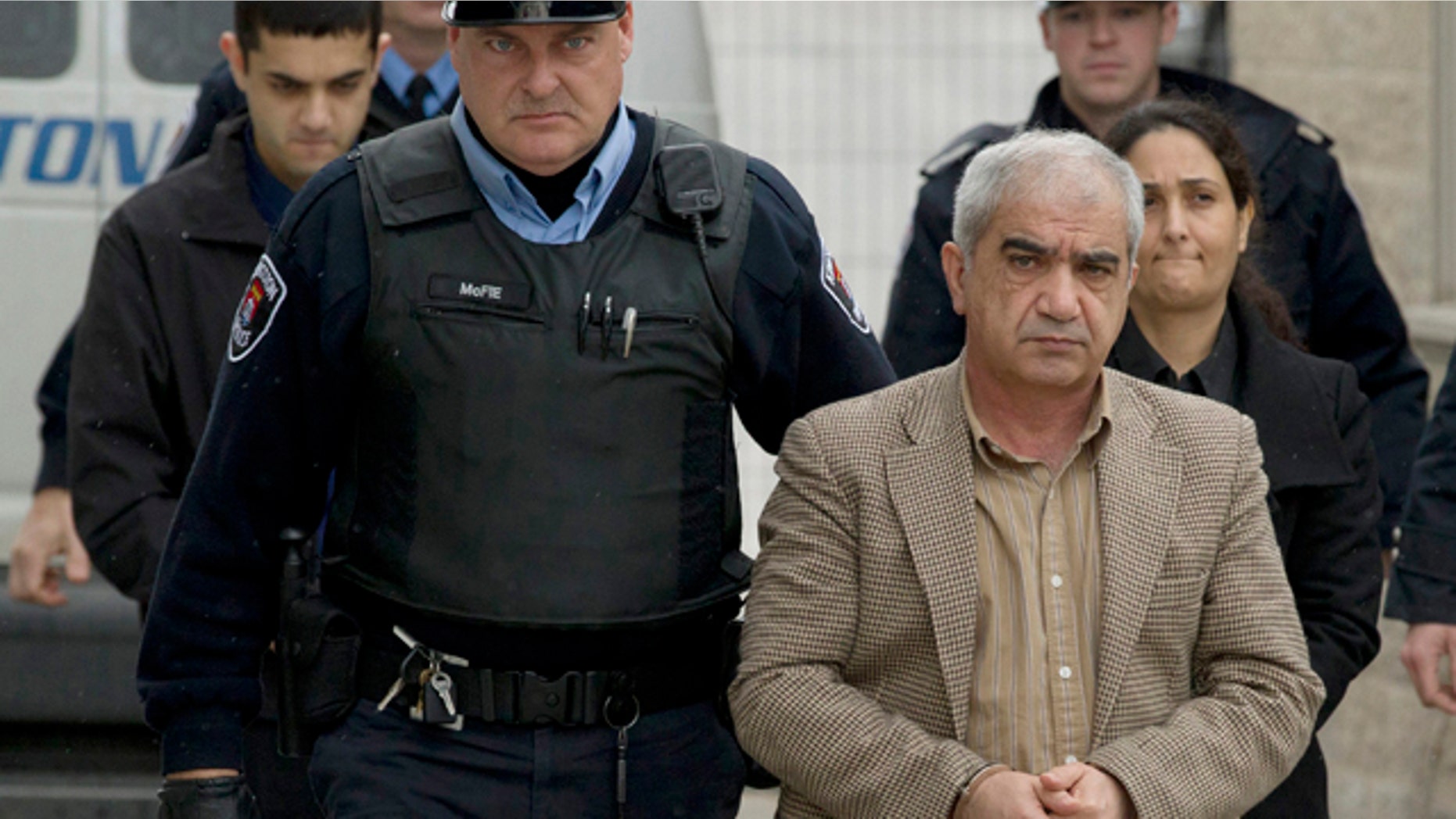 Closing arguments in the trial of three Canadians accused of murdering four family members over 'honor' has been delayed due to a security threat at the courthouse Thursday, CBC News reports.
Mohamman Shafia, 58, his wife Tooba Yahya, 42, and their son Hamed, 21, have pleaded not guilty to first-degree murder.
The courthouse in Kingston, Ontario, was reportedly evacuated Thursday morning and the trial is expected to resume at 1 p.m. ET.
The Shafia family is accused of drowning sisters Zainab, 19, Shahar, 17, Geeti, 13, and Shafia's first wife in his polygamous marriage, Rona Amir, 50, after their bodies were found in a sedan submerged in the Rideau Canal on June, 30, 2009.
Pieces of the Shafia family's SUV were found at the scene, CBC News reports.
The defense claims the women were killed after accidentally driving the car into the canal, but the prosecution argues that none of them were wearing seatbelts and the seats were reclined, making it unlikely the women were on a joyride, CBC News reports.