Search for two missing mountain climbers on 'Killer Mountain' called off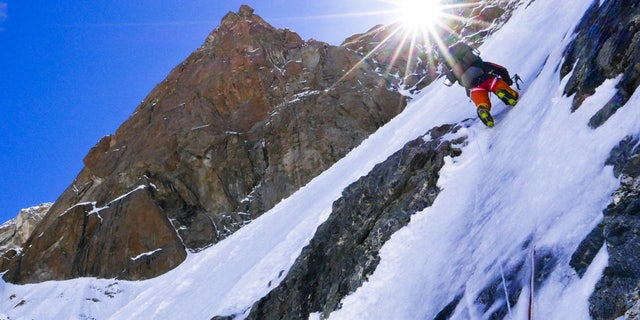 A rescue mission has been called off for two experienced mountain climbers that attempted to climb Pakistan's Nanga Parbat, also known as "Killer Mountain," after an avalanche last month.
Alex Gavan, a Romanian climber, had lost radio contact with climbers Alberto Zerain and Mariano Galvan, near the Mazeno ridge of the mountain. He then realized they had run out of food and prompted the search.
RIGHTS GROUPSAYS PAKISTAN AMONG LEADING EXECUTIONERS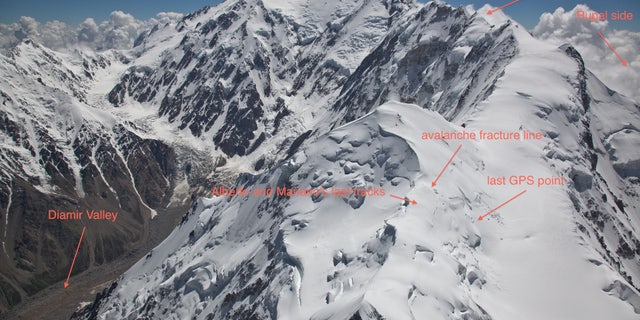 "In the photos you see the tracks of the climbers…suddenly end at the avalanche fracture line and do not appear anywhere after the fracture line," Gavan said.
The two climbers chose a daring route to ascend the 26,660 feet tall Nanga Parbat via the eight-mile Mazeno Ridge, which had been scaled successfully only once before.
"Just where the avalanche debris is was their last GPS location," Gavan told Reuters.
PAKISTAN TEST-FIRES SHORT RANGE BALLISTIC MISSLE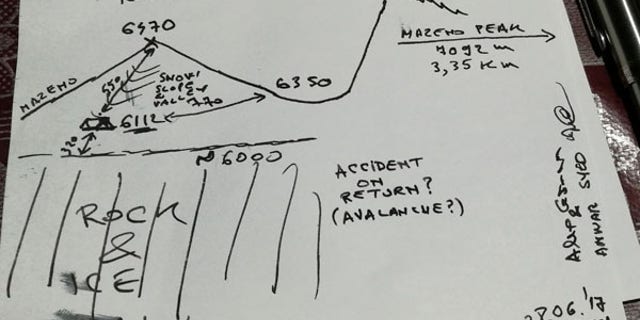 Rescue efforts were called off when the final helicopter flew over the ridge on July 1. Photographic evidence shows that there had been an avalanche within the preceding eight days.
"The team will search on the Mazeno Ridge of the Nanga Parbat, where the missing climbers are believed to be buried under an avalanche," Karakorum Expeditions spokesman Mehboob Ali said.