Screenwriter Accuses Tony Blair's Memoir of Confusing Reality With Lines From 'The Queen'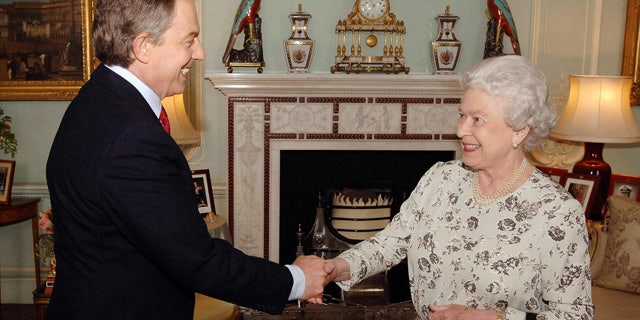 Writing a 700-page memoir can be a lot of work -- good thing for Tony Blair he apparently had help.
The screenwriter of the Oscar-winning movie "The Queen" has accused the former British Prime Minister of plagiarizing his dialogue, Britain's Daily Telegraph reported.
Peter Morgan on Wednesday cited remarkable similarities between how he imagined a 1997 meeting between Blair and Queen Elizabeth -- and the account of the actual sit-down in Blair's book, "A Journey: My Political Life."
In Morgan's script, the monarch, played by Helen Mirren, who won an Oscar for the role, tells Blair, "You are my 10th prime minister, Mr. Blair. My first was Winston Churchill."
Morgan said he was dumbfounded when he read the book.
"I wish I could pretend that I had inside knowledge," he told the Telegraph. "But I made up those lines."
Morgan, who also penned the scripts for "Frost/Nixon" and "The Last King of Scotland," suggested three possibilities for the similarity.
"The first is, I guessed absolutely perfectly, which is highly unlikely.
"The second is Blair decided to endorse what I imagined as the official line.
"And the third is that he had one gin and tonic too many and [got] confused."
Blair's publishers didn't respond to an e-mail for comment but the politician has previously claimed he never saw the 2006 movie.
His book, released last week, is currently No. 13 on Amazon's best-seller list.
Click here to read more on this story from the New York Post.