S. Africa petrol attendants to strike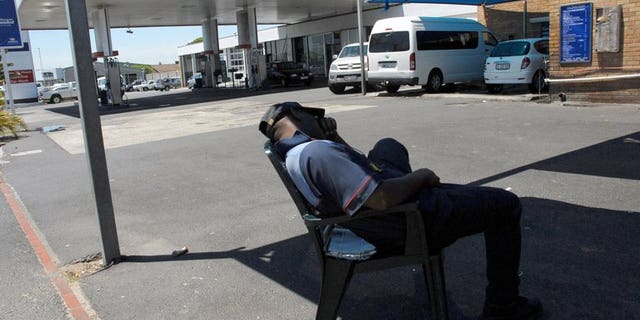 JOHANNESBURG (AFP) – Tens of thousands of South African petrol attendants and car repair workers will strike for higher wages and better conditions, their union said Sunday, as stoppages in other sectors wound down.
The National Union of Metalworkers of South Africa (Numsa) said around 73,000 workers at fuel stations and garages would down tools from Monday after talks with employers collapsed, a move that could severely affect transport.
"We want to settle on double digits. We want basically to improve the conditions of workers," Numsa general secretary Irvin Jim told AFP.
Fuel attendants earn between 14 and 17 rand ($1.40 and $1.70, 1 euro and 1.30 euro) an hour, according to the union.
Mass stoppages have pummelled Africa's largest economy since August, with tens of thousands of gold miners, construction workers and car manufacturing employees demanding higher pay.
Numsa's Jim said 30,000 automobile workers who have been on strike for the past two weeks are to return to work after reaching an agreement with car producers.
The strikers had wanted ten percent annual increases for the next three years, but Jim declined to elaborate on the final deal.
Gold workers also returned to work over the weekend after a four-day stoppage halted operations, their union said.
However, miners at world number five producer Harmony Gold were still holding out for more before returning to the job, according to the National Union of Mineworkers.