Russia's Putin declared winner in presidential vote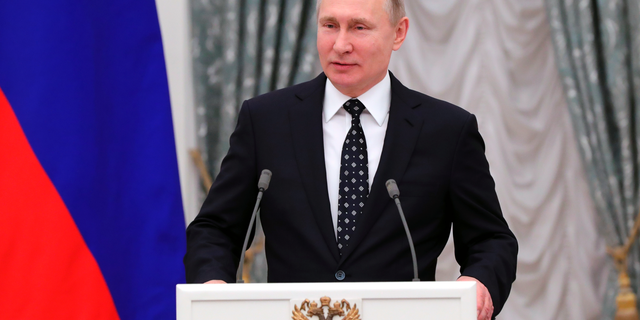 MOSCOW – Russian electoral officials have officially declared incumbent President Vladimir Putin the winner of last Sunday's election.
The Central Election Commission on Friday issued final results, showing that Putin won nearly 77 percent of the vote. Communist candidate Pavel Grudinin came second with nearly 12 percent.
The vote was tainted by widespread reports of ballot-box stuffing and forced voting. Ella Pamfilova, chairwoman of the Election Commission, said at the commission's session on Friday that the vote was free and fair.
Sunday's win will keep Putin in office until 2024.