Russian FM: No proof for reports on persecution of gay men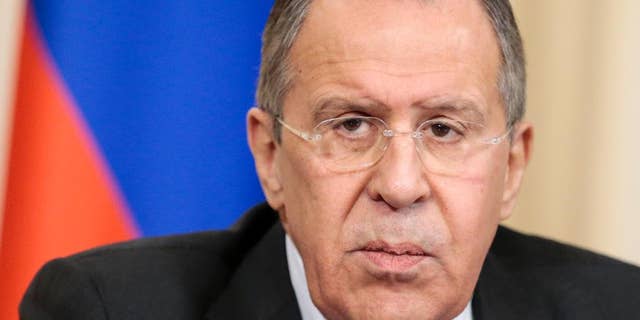 NEWYou can now listen to Fox News articles!
MOSCOW – Russian Foreign Minister Sergey Lavrov said Moscow is concerned about human rights violations but has no reason to believe reports about the persecution of gay men in Chechnya.
The Novaya Gazeta newspaper earlier this month reported that police in the predominantly Muslim republic rounded up more than 100 men suspected of homosexuality and that at least three of them were killed.
President Vladimir Putin last week met Chechen leader Ramzan Kadyrov, who dismissed the "provocative" reports. The reports, however, have been taken seriously by the U.N. High Commissioner for Human Rights and prominent international organizations, which have urged the Russian government to investigate.
Lavrov told reporters Monday that Russian officials haven't seen any information confirming the reports but added that Moscow is concerned about "any human rights violations."