Russian ambassador to Sudan reportedly found dead in swimming pool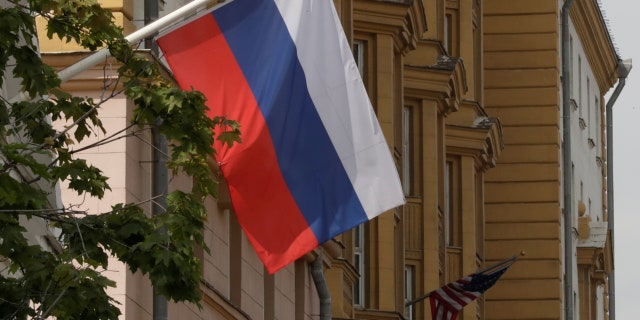 The Russian ambassador to Sudan was reportedly found dead in his swimming pool Wednesday, becoming Russia's fourth envoy to die in the last eight months while overseas.
The New York Times reported that Mirgayas Shirinsky died at his residence in Khartoum, Sudan's capital city. The Sudan Foreign Ministry did not provide his cause of death. The paper said he was in his 60s.
The Agence France-Presse reported that Shirinsky was found in the swimming pool.
"He was found dead in the swimming pool of his residence at 7:05 p.m.," Omar al-Mokhtar, a police spokesman, told AFP.
A police official told the news agency that there appeared to be no "foul play."
An embassy press secretary told Russian news media that it appeared Shirinsky suffered a heart attack.
The Times pointed out that Shirinsky's death comes almost exactly six months since Russia's ambassador to the U.N. died after suffering a "cardiac condition" at the Russian Embassy in New York. Vitaly Churkin was considered to be Moscow's great champion to the U.N.
Alexander Kadakin, Russia's former ambassador to India, died in January after a brief illness and Andrey G. Karlov, Russia's ambassador to Turkey, was killed at an art gallery in Turkey. He was gunned down by a former Turkish police officer who shouted "Allahu Akbar!" and "Don't forget Aleppo!"
Axios, in a February article titled, "Russian Diplomats Keep Dying Unexpectedly," reported that at the time six envoys died in the span of three months and all but one died on foreign soil. The report said there were some consistencies in the reports on the deaths: some were shot and others had brief illnesses.
Shirinsky, who was reportedly fluent in Arabic and English, was a diplomat since 1977, AFP reported. He has served in posts in Yemen, Saudi Arabia and Egypt.
"As soon as we receive detailed information from the Russian embassy staff in Khartoum, we will give information on the circumstances of the death of our colleague," Moscow's foreign ministry reportedly said in a statement.