Royal Security: Counter-Terrorism Measures in U.K. Have Gotten Tougher Since Britain's Last Royal Wedding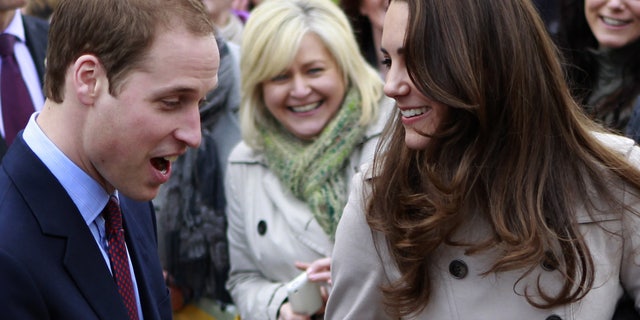 British authorities facing a range of potential threats are launching an unprecedented security operation in preparation for the royal wedding of Prince William and Kate Middleton.
"We will respond swiftly to anyone seeking to mar this national event," a spokesperson for London's Metropolitan Police, or Scotland Yard, told Fox News.
Since the last major royal wedding, the nuptials of Prince Charles and Diana in 1981, Islamist terrorism has grown menacing, culminating in the 9/11 attacks in the U.S. and the "7/7" 2005 transport attacks in London.
One emerging threat in Britain comes from extremist elements within a growing domestic Muslim population. But also evolving is the British authorities' ability to cope with terror. In the past decade they've come up with some of the toughest counter-terrorism measures around.
"There is a range of overt and covert tactics used on a daily basis to deal with terrorism," according to Scotland Yard. They include "stop-and-search" powers which police are considering using on the wedding day.
Officials here also employ "pre-emptive policing," which means they can arrest someone before they have all the evidence in, for even planning or inciting a terror act. Those "pre-charge" detentions can be based on a range of spying methods including phone taps, electronic surveillance and old-fashioned snooping.
"British authorities have gotten very good at intercepting any kind of information passed on by a terror network about an intended target," London-based security expert Tobias Fiegen told Fox News.
All of this has helped the British thwart a number of terror attacks in recent years, including the "liquid bomber" plan to blow up 10 trans-Atlantic airliners in 2006.
There has been no public Al Qaeda threat yet against the royal wedding. And Scotland Yard will also not say what, if any, specific techniques are being employed in the run-up to the wedding. They emphasize the wedding is a security operation, not specifically an anti-terror effort.
They do admit, though, that "terror is always a consideration." And experts tell Fox News they certainly are busy.
"I presume similar methods are being used," said security expert Fiegen. "If 'royal wedding' comes up in any blips in their surveillance system, it will create concern."
It is reported, for example, that police are tracking terror "chatter" relating to plotters staging a guerrilla-style urban attack like the one in Mumbai, India in 2008.
In addition to pre-emptive measures, security efforts on the day of the wedding will be extensive, and employ techniques in part used in past counter-terrorism operations. Police snipers will be positioned on rooftops, plainclothes officers will be in the crowd, and what are being called "concentric rings of security" will be in place around central London.
The output of closed-circuit cameras that has much of London under surveillance will also be very closely monitored. Even the uploading of photos to a new iPhone app is being restricted by police as a "threat to security."
And it's not just Al Qaeda that has British officials worried. Anarchists have become much more violent recently, and have hijacked protests against government budget cuts. The Rolls Royce of Prince Charles and Camilla was attacked by thugs last December, in an incident that raised questions about royal security.
Activists have already claimed they will storm buildings and cause chaos on the day of the wedding.
"The world media will be looking on this occasion," British security analyst David Livingstone explained to Fox News. "You can imagine trouble-makers will try to make a public splash on this day."
Experts say the same techniques used to thwart radical Islamist attacks could be utilized against these domestic troublemakers. Protests or gatherings officials don't approve of near the wedding can be banned, or broken up.
Add to all this other extremist groups, anti-monarchists and even the Irish Republican Army - which is still active - and the police have their work cut out for them.
At the very least, law enforcement authorities and terrorism experts tell Fox News, the British have the security "tools" to do that job.