Royal Ascot joy turns to tears for Cecil stable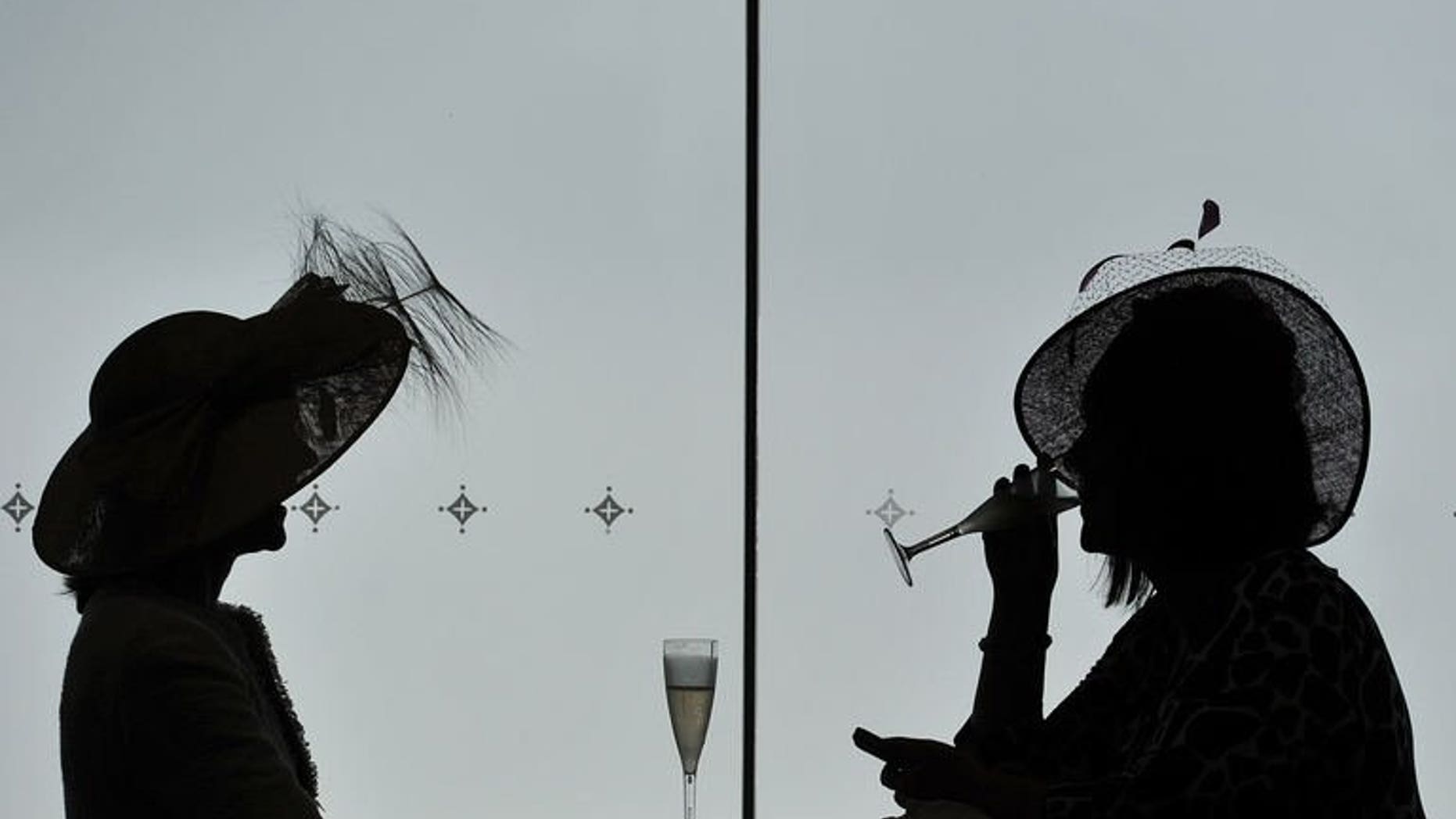 ASCOT, United Kingdom (AFP) – Royal Ascot week ended on a sombre note on Saturday when Thomas Chippendale collapsed and died soon after passing the winning post in the Hardwicke Stakes.
The joy of victory soon turned to despair for connections of the four-year-old colt, who was owned by Robert Ogden and trained by the late training legend Henry Cecil's widow Jane Cecil.
"It's so awful to go from one emotion to another, from a high to a low. It puts such a dampener on the day," said Cecil.
"My heart is pounding, but we have to carry on."
Jockey Johnny Murtagh sensed something was amiss and dismounted from Thomas Chippendale within strides of crossing the finishing line.
Veterinarians were quickly on hand but could do nothing to save the horse. The suspected cause was a heart attack.
"I felt him wobble underneath me and jumped off him," Murtagh said.
"Then he lost his balance and went down. It is heart-breaking for everyone involved; he ran his heart out."
In a separate incident, the favourite, Ektihaam, slipped when rounding a bend halfway through the race, throwing his jockey, Paul Hanagan, violently to the ground.
Hanagan, who injured his shoulder, was able to stand up unaided and return to the weighing room.
He was stood down for the rest of the day by the racecourse doctor and was sent to hospital for precautionary X-Rays. Ektimaal returned unharmed.
Thomas Chippendale's death marred what had been a successful royal meeting for the late Henry Cecil's stable after his wife took over the training license. Jane Cecil had saddled Riposte to win the Ribblesdale Stakes on Thursday.
A shell-shocked Ogden consoled Murtagh after the race and also had conciliatory words for Thomas Chippendale's groom, Louis Villareal, who was in floods of tears.
"The horse ran a brilliant race and then this happens," Villareal said. "This week has been very emotional for us and very hard, but we will keep fighting and doing our jobs."
Thomas Chippendale had also won the King Edward VII Stakes at Royal Ascot 12 months ago, again under Murtagh.
Victory this time secured Murtagh the accolade as leading rider at the meeting.
"It should have been a great win but it's just devastating the way it has finished," he reflected.
The incident removed the gloss from a five-day fixture that erupted to life when Queen Elizabeth II's horse, Estimate, won the Gold Cup on Thursday.
Try as he might, Frankie Dettori could not lift the gloom despite riding the favourite in each of the last two races.
Dettori came desperately close in the finale when Shahwardi was denied by Chiberta King in a photo-finish for the Queen Alexandra Stakes.
But the jockey who returned from a six-month suspension three weeks ago failed to ride a winner at Royal Ascot.
The day's highlight, the Diamond Jubilee Stakes for sprinters, saw Lethal Force spring a surprise under Adam Kirby in resisting the late flourish of Kieren Fallon aboard the favourite, Society Rock.
Sent off at odds of 11-1, Lethal Force led from the start but an explosive burst of acceleration two furlongs from the finish swept him into a clear lead. Society Rock, winner of the race two years ago, chased him hard but could make little inroads.
Veteran trainer Paul Cole has had a lean time in recent years but the appropriately-named Berkshire was his first winner here for 10 years when the colt dismissed a strong field in the Chesham Stakes for two-year-olds.
Owned by Sultan Ahmad Shah, Berkshire blazed down the stands' side to pull clear of the favourite, Bunker, under Jim Crowley.
"He is a massive horse so we won't be over-racing him this year," Cole said. "He will probably only have one more run."
Ireland's trainers were out of luck in their collective bid to win the race that would have seen them establish a new record at the five-day meeting.
But Aidan O'Brien's Ballydoyle stable, in Co Tipperary, took the honours as the leading trainer at Royal Ascot with four winners.