Revolutionary Armed Forces of Colombia Start Negotiations in Oslo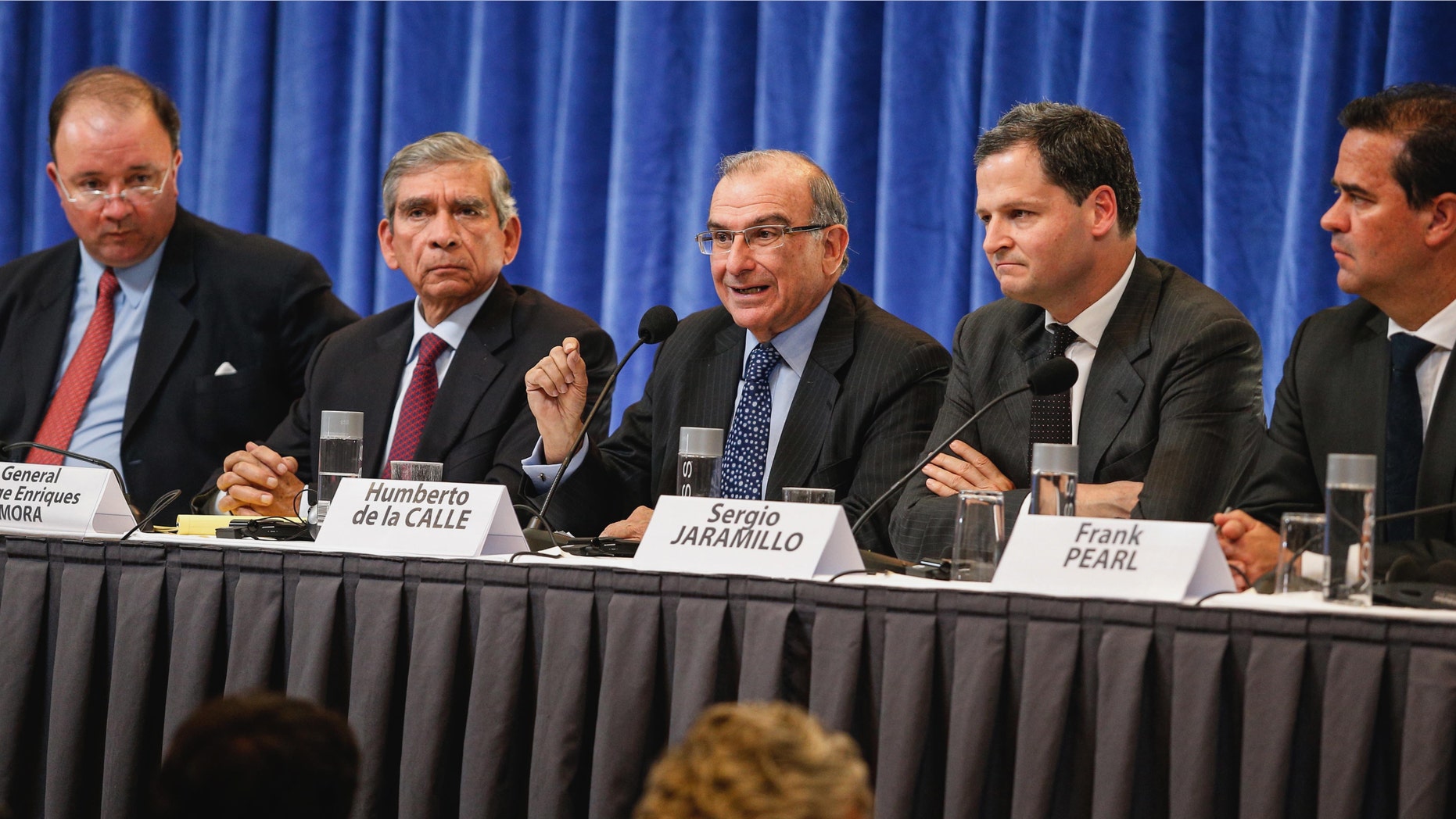 HURDAL, Norway – After much delay, the Colombian government and negotiators of the revolutionary guerrilla organization FARC have finally begun formal peace talks.
The talks launched in the Norwegian capital on Thursday, with the goal aimed at ending the South American nation's complex, nearly half-century-old conflict.
Seven hours of talks, held at a secret venue outside Oslo, focused chiefly on logistics and determined that the next phase of negotiations would begin Nov. 15 in the Cuban capital of Havana.
First on the agenda will be "comprehensive rural development," the parties announced at a news conference at a hotel north of the Norwegian capital. Norwegian and Cuban diplomats are attending the talks as facilitators.
They will be joined by Venezuelan and Chilean officials at the talks' next stage. The facilitators' exact role in the negotiations has not yet been explained.
"We want to embark on a road to social change," said the government's lead negotiator, former Vice President Humberto de la Calle, who sat at a long table that included the chief negotiators of both sides.
He acknowledged Colombia's "unjust social differences," including a deep gulf between rich and poor.
The chief rebel negotiator, Iván Márquez, took advantage of the news conference to launch a lengthy, detailed political statement after saying the Revolutionary Armed Forces of Colombia, or FARC, had arrived in Norway "with an olive branch."
He railed against "state terrorism" to steal land and "international vampires" in the oil industry exploiting Colombian workers.
The FARC, which is chiefly financed by the cocaine trade, has been seriously weakened in the decade since the last talks were held as Colombia's military bulked up and gained effectiveness with the help of billions in U.S. aid.
More equitable access to land is at the heart of the conflict, which was born at the height of the Cold War and is the Western Hemisphere's last remaining major guerrilla conflict.
The two sides agreed in August to hold the negotiations after six months of secret meetings in Havana, and the process will take months, if it succeeds.
The talks are to focus on agrarian reform and full political rights for the peasant-based rebels once an agreement is signed and they disarm.
The FARC would also get out of the illegal narcotics business and restitution would be set for victims of the conflict.
Based on reporting by The Associated Press.
Follow us on twitter.com/foxnewslatino
Like us at facebook.com/foxnewslatino