Rescuers call off search for missing US yacht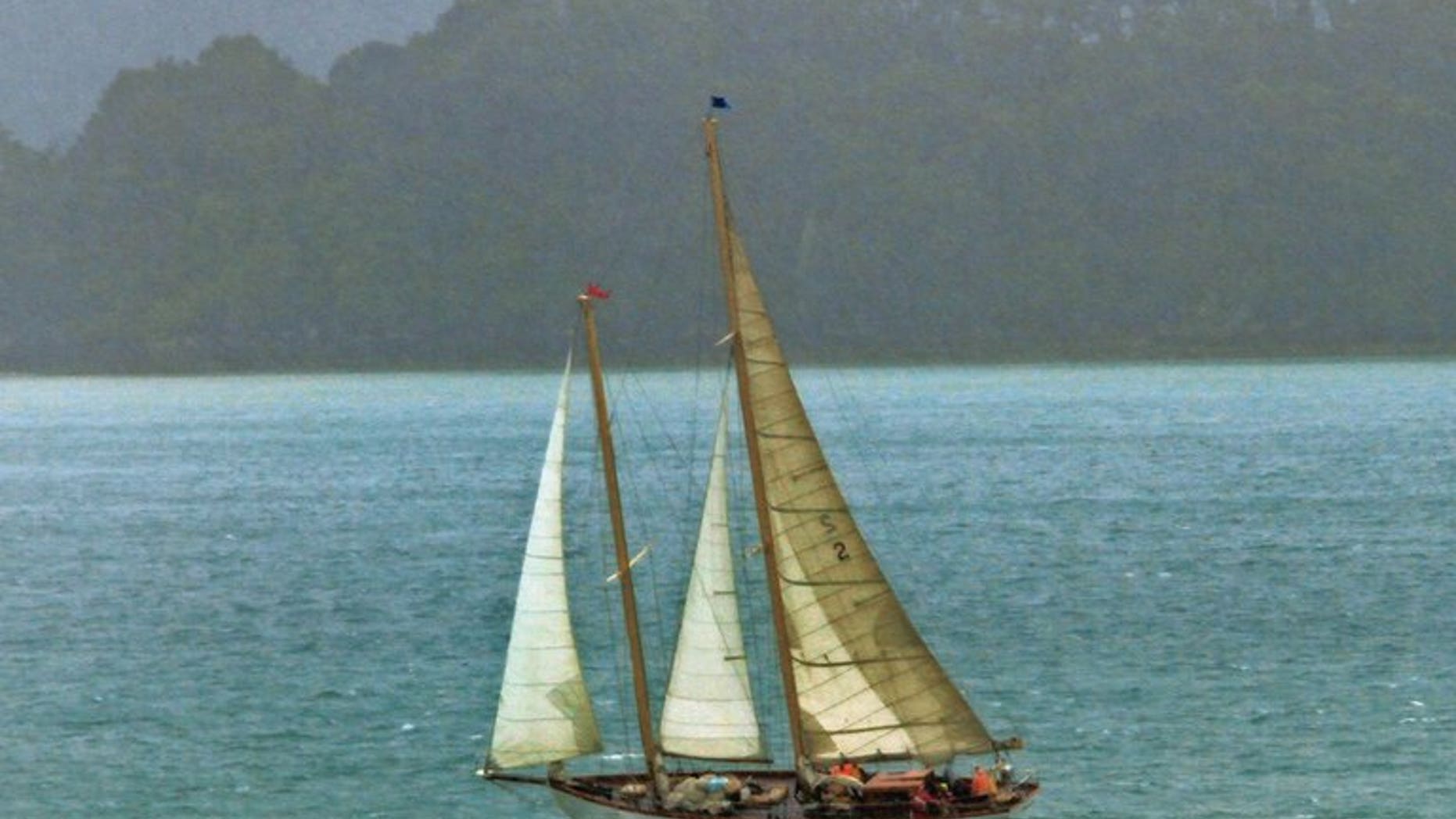 WELLINGTON (AFP) – New Zealand rescuers on Friday effectively ended the search for the crew of a vintage US yacht that went missing in rough seas more than four weeks ago.
"No more active searching is currently planned," the Rescue Coordination Centre New Zealand said, adding that aircraft had covered almost 750,000 square nautical miles looking for the schooner Nina, which went missing in early June.
While operations manager John Seward said the search for the seven sailors who were on the yacht has not been formally wound up, the decision means there are no plans for any more flights to scour the Tasman Sea searching for survivors.
It comes a day after a dramatic final message from the crew of the storm-lashed vessel was released.
"THANKS STORM SAILS SHREDDED LAST NIGHT, NOW BARE POLES... WILL UPDATE COURSE INFO @ 6PM," read the text message from the crew of the wooden yacht, sent from a satellite phone on June 4.
The message was reportedly intended for a New Zealand-based meteorologist, but never received.
The promised update never appeared and rescuers suspect the 85-year-old yacht sank in rough seas. They have expressed "grave fears" for the six Americans and one Briton who were aboard.
The 21-metre (70-foot) Nina disappeared after setting off from New Zealand's North Island to cross the notorious Tasman Sea to Australia.
Officials have not identified the crew but they were named in media reports as owner David Dyche, 58, his 60-year-old wife, Rosemary, their son David, 17, Kyle Jackson, 27, Evi Nemeth, 73, Danielle Wright, 18, and Briton Matthew Wootton.
In 1928, the Nina became the first US vessel to win the famous British Isles Fastnet race, according to an entry on the website sailblogs.com by Rosemary Dyche.
She describes the schooner as the flagship of the New York Yacht Club after World War II before her husband bought it in 1988, detailing its restoration as "a labour of love".
In 2008, she says, she, her husband, and their son David first set off on the "dream" voyage around the world which ended in their disappearance last month.
The family wanted to "see the beauty of the world", she writes.
In a Facebook post before he set off from New Zealand, David Dyche said the Tasman crossing who be his last voyage with his son before the teenager left to go to college back in the United States.