Rebel Forces Fight Qaddafi's Troops on Several Fronts in Libya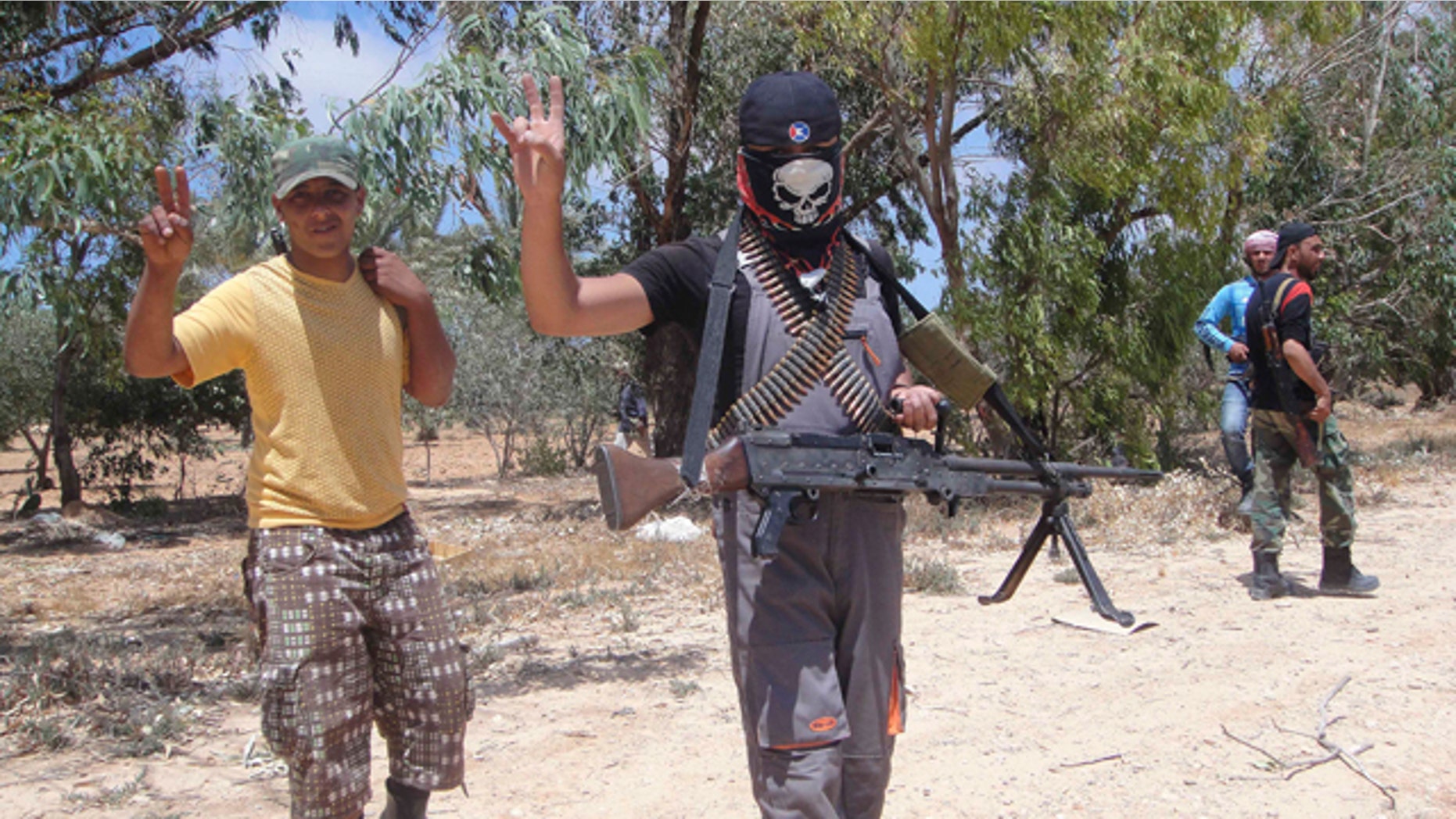 MISRATA, Libya – Resurgent rebel forces fought street by street Sunday to retake the Mediterranean port city of Zawiya, a prize that would put them within striking distance of the capital and cut off one of Muammar al-Qaddafi's last supply routes from Tunisia, insurgents reported.
It appeared the rebels may have been coordinating attacks on several fronts nationwide Sunday, but poor communications made it impossible to confirm such reports from opposition voices outside Libya.
The rebels first took Zawiya, 18 miles west of Tripoli, in early March but were driven out in a government counterattack on the important oil port two weeks later.
Now, with NATO airpower pounding government tanks and artillery rushing to that front, Qaddafi forces appeared stretched thin in defending many fronts. The NATO blockade of ports still under government control and alliance control of Libyan airspace have severely crimped the North African dictator's ability to resupply his forces.
His control has been hard hit, too, by defections from his military and government inner circle. And NATO has stepped up bombing of Qaddafi's compound in the center of the capital, Tripoli, and on important military positions in the city and surrounding districts.
NATO struck Qaddafi's compound and a military airport in eastern Tripoli again on Sunday. The government did not immediately report casualties or damage.
In a surprising show of resilience, rebels were able to regroup and rearm for their drive deep into Zawiya in an offensive that began on Saturday, according to an opposition spokesman based in London. On Sunday, Kamal, a rebel fighter from Zawiya who would give only his first name, said about 30 of his fellow fighters have been killed and 20 wounded in the fighting.
He told the Associated Press by telephone that the rebels were in control of the city's central hospital. The Mutred and Harsha districts in the west of the city were solidly under rebel control, he said, and Qaddafi forces were encircled in Martyrs Square, taking fire from three sides.
A new front could be opening in an unexpected southern Libyan salient as well, as residents reported growing anti-Qaddafi sentiment in the once-quiescent city of Sabha. Young men and members of a big anti-government tribe were protesting in the streets and readying their weapons -- some brought in from rebel forces in the north --to join the fight.
The lightly populated south of the country was long believed solidly behind Qaddafi. Much of the population in Sabha, for example, was originally from Chad, Niger and Sudan, brought to Libya by Qaddafi in the 1980s. They were given government stipends and jobs in return for mercenary support of his regime.
Many of those men now have gone north to fight with Qaddafi forces, leaving behind heavily armed and restive young men who are native to the region and the anti-Qaddafi Awlad Suleiman tribe, the largest in the city and a force throughout the country.
Reports filtering belatedly out of Sabha said protesters had set up checkpoints in a main residential district, Souk al-Namla. Last Wednesday, security forces fired into the air to disperse the crowd, sparking a bloody clash. Residents said they feared Qaddafi was readying a mercenary force in the north to return to Sabha and subdue the uprising.
Awlad Suleiman tribesmen bear a special hatred toward Qaddafi. Shortly after he took power, a group of tribesmen were accused of plotting a coup, and many were executed, with others dying in prison.
Fighting also continued near the country's main port of Misrata, a western redoubt of the rebels, who control about a third of eastern Libya from Benghazi, their de-facto capital.
Doctors at Misrata's Hikma hospital said six people were killed in Sunday shelling and 16 were wounded. One was a civilian woman killed when a Grad missile crashed through the roof of her home. The doctors refused to allow use of their names, fearing retribution.
Mohammad Khalil, a rebel fighter in Misrata, told the AP at a field hospital in Dafniya, 18 miles (30 kilometers) west of Misrata, that Qaddafi forces had fired 200 projectiles in their bid to dislodge rebels there.
While rebel forces have been unable to break out of Misrata, they also have kept a large government force tied down besieging the city, 125 miles east of Tripoli. Government troops under the command of Qaddafi's sons Khamis and al-Moatassem and top aide Abdullah al-Senoussi have killed nearly 40 rebel fighters in intense shelling over the past three days.