Rare 375-pound white tiger reportedly mauls zookeeper in Japan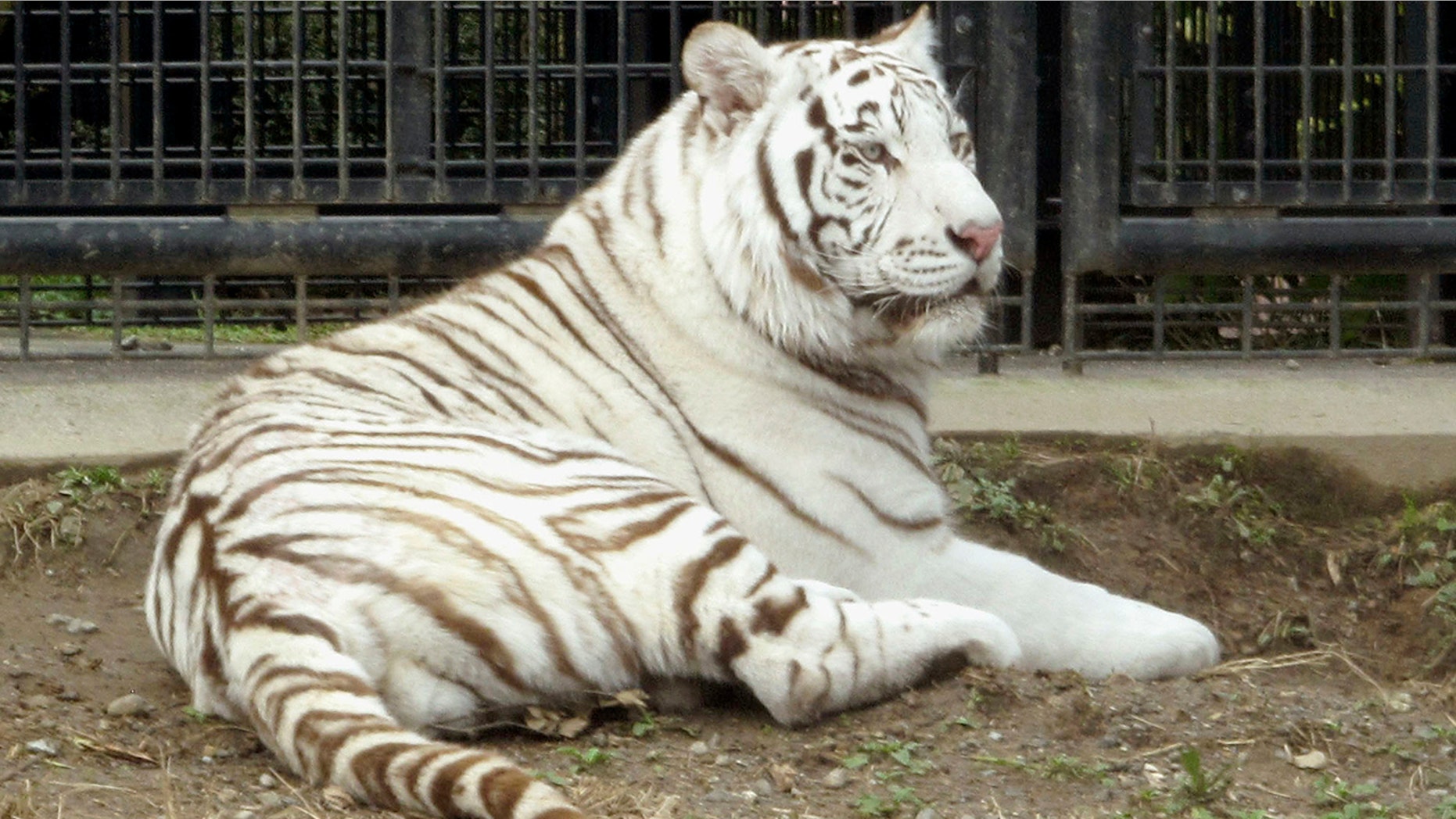 A rare white tiger reportedly mauled a zookeeper to death inside the animal's enclosure in southern Japan, officials said Tuesday.
Police said 40-year-old Akira Furusho was found bleeding from his neck and lying on the floor Monday evening inside the cage at Hirakawa Zoological Park in the southern city of Kagoshima. He was taken to a hospital and pronounced dead.
Autopsy results are pending.
Zoo officials said they believe Furusho went inside the cage to clean the enclosure and was probably attacked while trying to move a male tiger to its night cage.
TERRIFYING TIGER ATTACK: HORROR PICS SHOW BIG CAT MAULING ZOOKEEPER
Tigers are normally moved from the display pen to a separate area before staff enter.
The male tiger, named Riku, was sedated with a tranquilizer before first responders and police arrived, the BBC reported.
"We plan not to kill Riku and continue to keep it because the bereaved family asked us to do so," zoo official Takuro Nagasako told AFP.
The 375-pound animal is one of four rare white tigers at the city-operated zoo.
Officials said they are investigating whether proper safety procedures were in place at the zoo. No one reportedly saw the moment of the attack.
The white tiger area was closed to the public while police investigate.
The Associated Press contributed to this report.