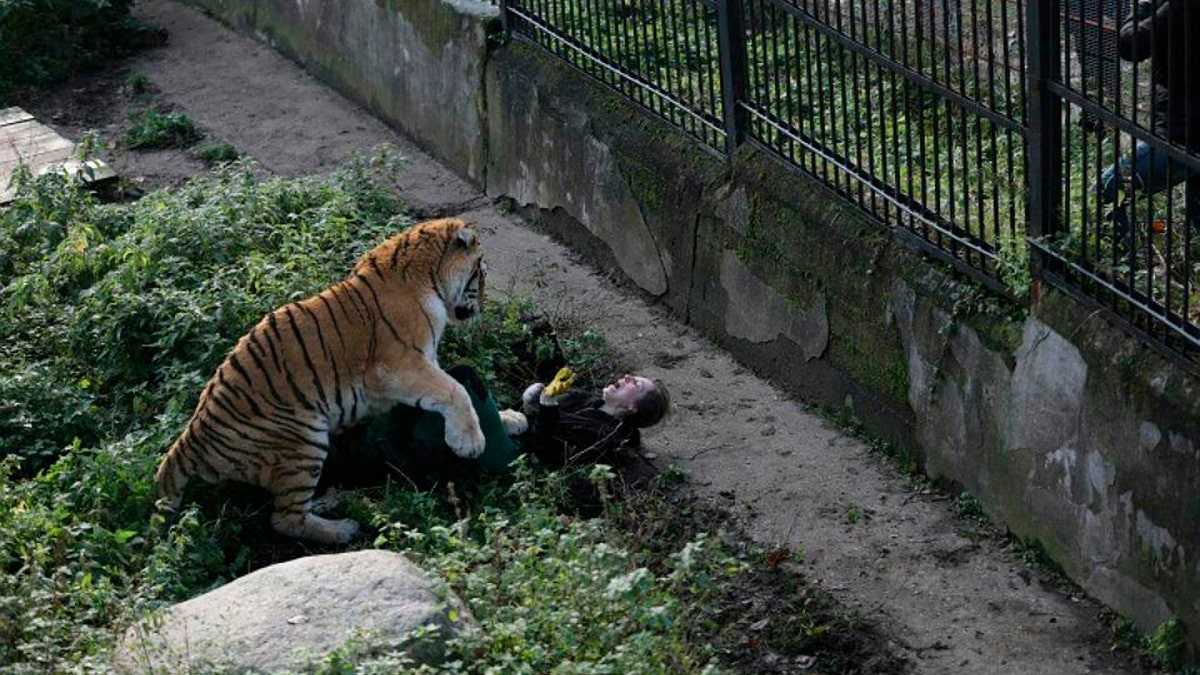 Horrific pictures show the moment when a Siberian tiger attacked a zookeeper in a Russian zoo.
The zookeeper at the Kaliningrad Zoo had brought food for the animal when it pounced on her Sunday, The Sun reports. Photos show the tiger, a 16-year-old male named Taifun, or Typhoon, on top of the bloodied woman, as she screams in terror.
BEWARE RADIOACTIVE WILD BOARS: HUNTERS IN SWEDEN CONCERNED ABOUT CHERNOBYL'S FRIGHTENING LEGACY
Quick-thinking onlookers helped the zookeeper escape the tiger's clutches. In a statement, the zoo explained that bystanders were able to distract the animal by shouting, and by throwing stones and even benches and tables from a nearby café. This enabled the zookeeper to hide in an "inner room," according to a translation of the zoo's statement.
The zookeeper was then rushed to hospital. "The patient was delivered to the hospital with multiple wounds to the body and limbs," said a local health ministry spokesman, according to the Sun.
TEEN GIRL SURVIVES 'JAWS'-LIKE SHARK ATTACK IN AUSTRALIA
The Kaliningrad Zoo said that the victim's injuries are non-life-threatening. Her condition is described as stable.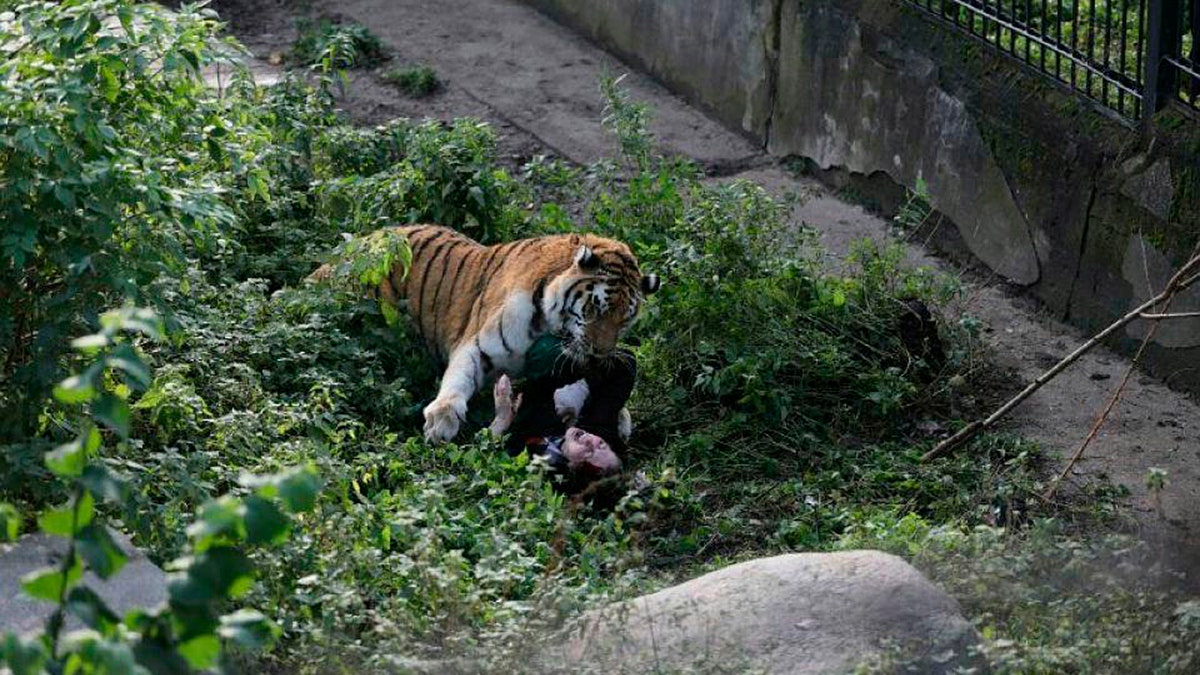 The tiger also suffered "a lot of stress" in the incident, the zoo said. "No measures will be taken against him," it added.
THIS BEAR'S TONGUE WEIGHED AS MUCH AS A NEWBORN HUMAN
This is the first tiger attack on a human in the 121-year history of the Kaliningrad Zoo. "Until today, he did not show aggression towards employees," the zoo said. An official investigation into the incident has been launched.
Siberian tigers, also known as Amur tigers, are the largest big cats in the wild.
Typhoon was born on July 1, 2001, in the Chelyabinsk Zoo in Russia. He arrived at the zoo in the Russian Kaliningrad region, a pocket of land located between Poland and Lithuania, on Feb. 4, 2002.
Follow James Rogers on Twitter @jamesjrogers