Qatar Airways Dreamliner resumes flights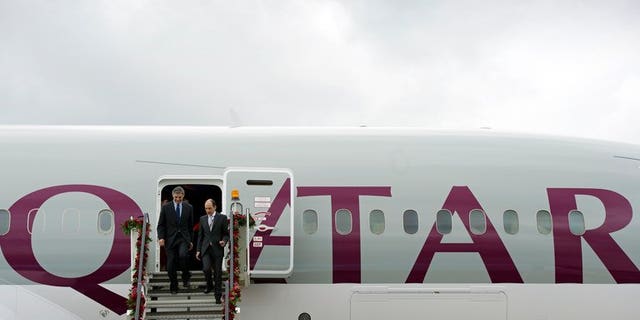 DOHA (AFP) – A Qatar Airways Boeing 787 Dreamliner resumed flights on Wednesday after being grounded for several days because "technical components required replacement," the company said.
"The aircraft flew today 31st July 2013 to (the start point of) one of Qatar Airways' four Boeing 787 operated routes," it said in a statement.
The airline said the delay in resuming operations was related to delivery of one of the replacement parts.
"Delays related to the shipping of one of the replacement parts to Qatar Airways' hub in Doha, Qatar caused an extended grounding of the aircraft whilst awaiting the device," it said.
"Once the airline was in possession of the part from Boeing, the aircraft required a further three days of post-assembly and testing," it added.
The Gulf carrier stressed it "takes all matters affecting the safety of its passengers seriously."
An industry source had said last week that the plane was grounded on July 22 after an electrical panel apparently overheated.
A senior official at the state-owned carrier told AFP last week that the fault was a simple technical problem detected when the plane was at Doha airport with no passengers on board.
Boeing's Dreamliner has suffered from a string of problems since coming into service in September 2011, including a three-month grounding at the start of this year and a fire on board an empty Ethiopian Airlines plane at London's Heathrow airport on July 12.