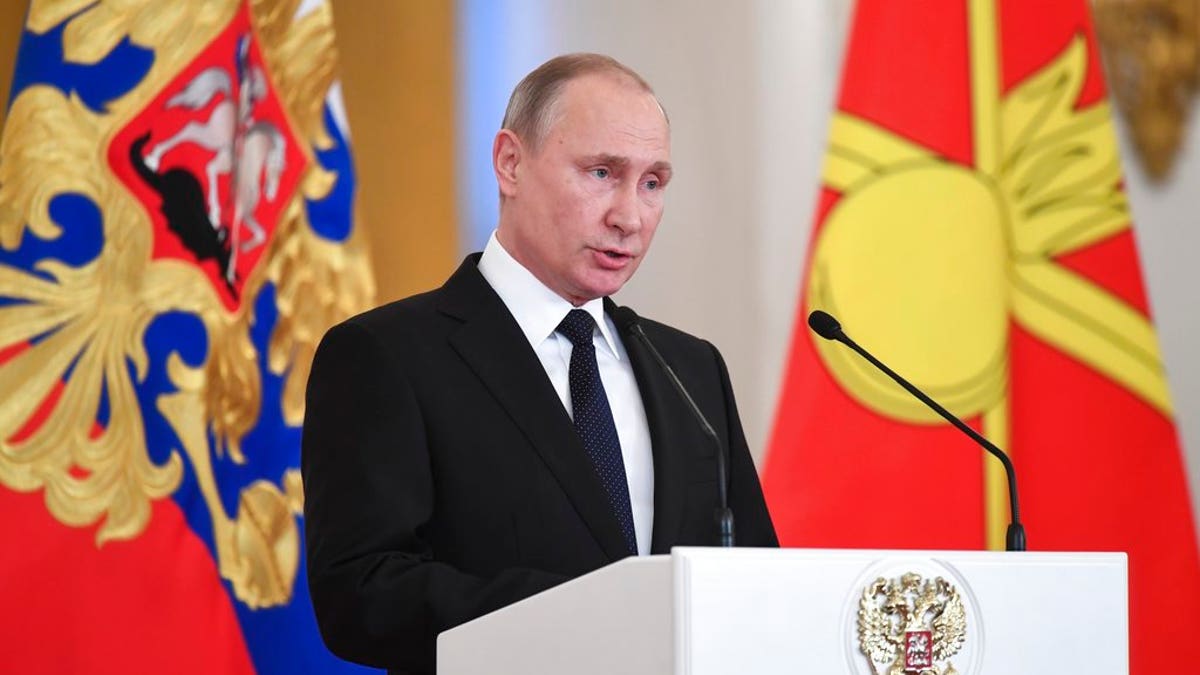 An explosion at a supermarket in St. Petersburg on Wednesday that injured 13 people was a terrorist attack, Russian President Vladimir Putin said Thursday.
Putin's announcement came despite reluctance by Russian law enforcement agencies to describe the explosion as such.
Officials said a device detonated in a storage area of a supermarket in Russia's second-largest city.
The device contained 7 ounces of explosives and was rigged with shrapnel to cause more damage, investigators added.
The president, speaking during a military awards ceremony, said he told the director of the country's Federal Security Service, "while arresting these bandits, to act, obviously only within the limits of the law.
"But if the lives or health of our employees and our officers are threatened — to act decisively, to take no prisoners, to liquidate the bandits on the spot," Putin added.
PUTIN SAYS RUSSIA'S SPY AGENCIES PREVENTED 60 TERROR ATTACKS
Putin's spokesman, Dmitry Peskov, would not offer any specifics on what led Putin to declare the attack an act of terrorism, but said the shrapnel that was part of the explosive device proved the explosion "was a terror attack anyway."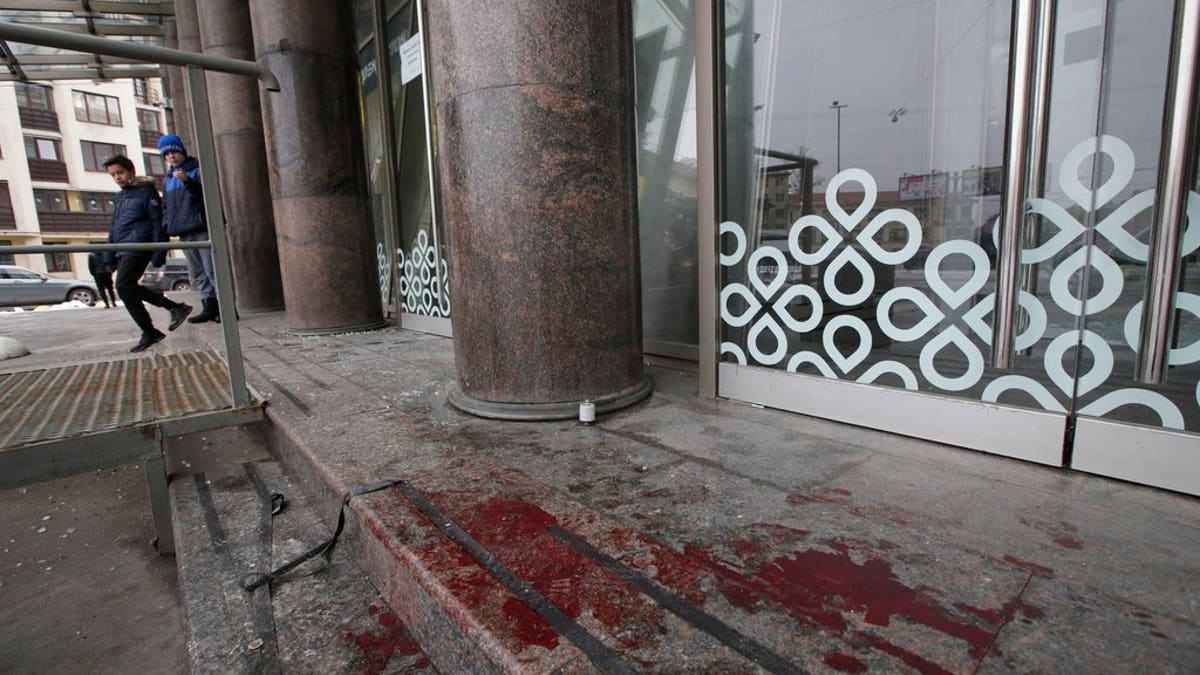 No one has yet claimed responsibility for Wednesday's supermarket attack, and eight of the injured were still hospitalized.
Putin, speaking at a military awards ceremony Thursday, also addressed the U.S. government's help in thwarting a planned terror attack — also in St. Petersburg.
SYRIAN CAMPAIGN SHOWCASED RUSSIAN MILITARY MIGHT, PUTIN SAYS
Information provided to the Kremlin by the CIA was sufficient enough to track down and detain seven suspects connected to ISIS who were planning to bomb the Kazan Cathedral and other locations.
A suicide bombing attack in a St. Petersburg subway in April left 11 people dead and more than 50 others wounded.
The Associated Press contributed to this report.