Pussy Riot member regained consciousness after possibly being poisoned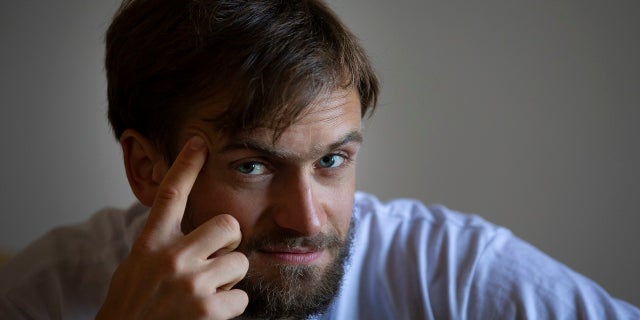 A member of the Russian feminist punk rock group Pussy Riot said their fellow activist, who was hospitalized after possibly being poisoned, has regained consciousness.
Pussy Riot member Maria Alekhina said Pyotr Verzilov has regained consciousness on Friday, but his condition remains dire as he remains in intensive care.
He's been in the hospital since becoming sick on Tuesday and was treated in a toxicology unit at a Moscow hospital, an indication that poisoning was suspected.
Another member of the group, Veronika Nikulshina, told the New Yorker that Verzilov had exhibited some loss of eyesight and the ability to speak after becoming ill.
It happened just hours after he attended a court session where Nikulshina and one other activist were sentenced for a traffic violation that she committed during the anti-Kremlin protests over the weekend. By the time he was in an ambulance, he was no longer fully conscious and was having seizures, she said.
Alekhina claims the fellow activist was definitely poisoned and "there's nothing other than politics" behind it.
Independent Russian news website Meduza reported on Thursday claiming the doctors treating Verzilov advised his relatives that he either overdosed on medicine or was given too much medicine. The report didn't name the substance.
Both Verzilov and Nikulshina drew the authorities' fury after the two – together with two other protesters – disrupted the match between Croatia and France during the World Cup final when they ran onto the field wearing police uniforms in to protest excessive police powers in Russia.
He and other activists served 15-day jail sentences for the protest. As part of their punishment, they were also banned from sporting events for three years.
Fox News' Louis Casiano and the Associated Press contributed to this report.