Protesters Clash Outside British Election Debates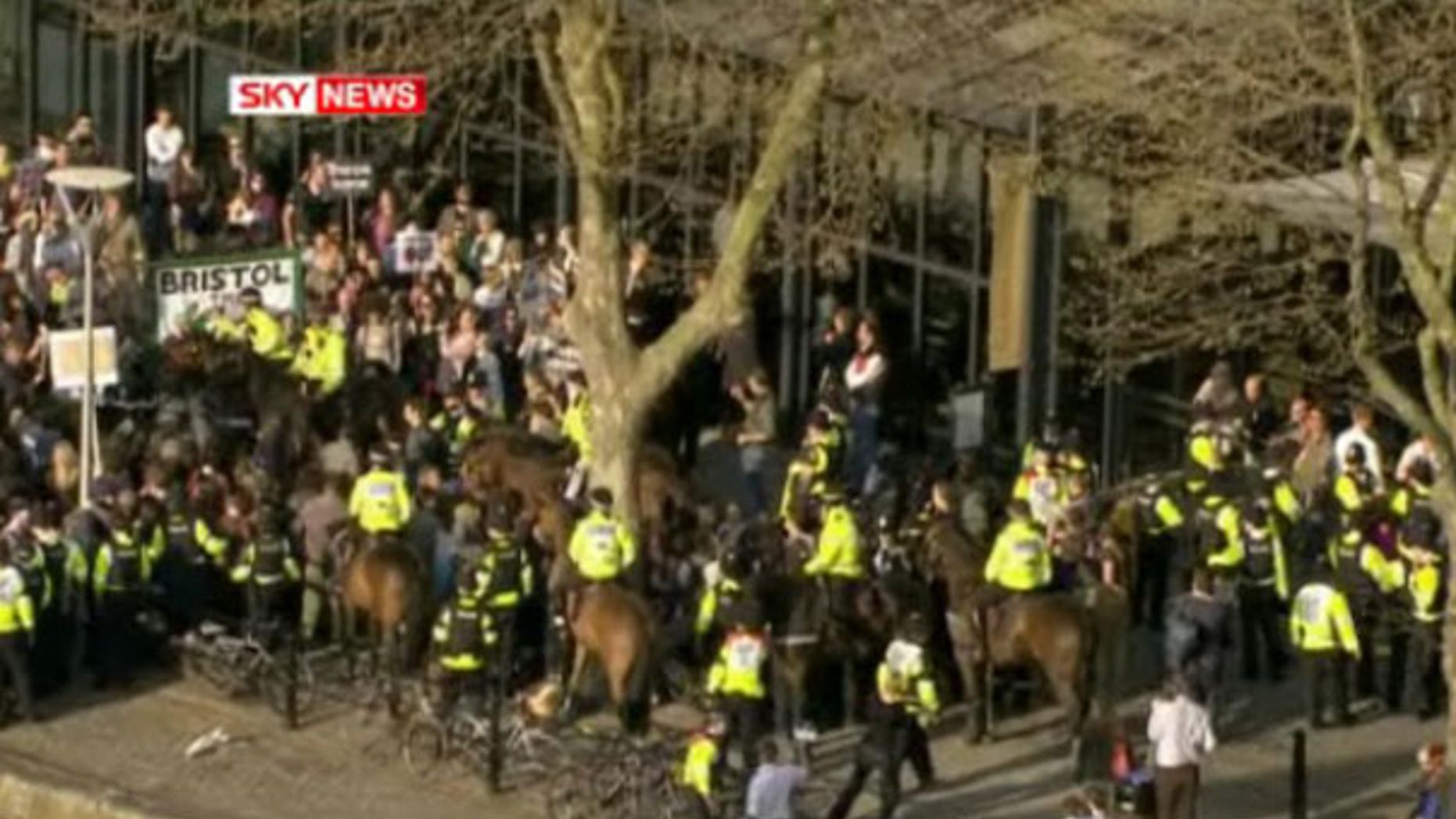 A sea of opposing demonstrators have been clashing before the start of a seminal debate between British party leaders as police struggle to keep far-right and anti-fascist groups apart.
British police have sequestered members of the English Defence League outside the site in Bristol, England where Labour leader Gordon Brown, Conservative leader David Cameron and upstart Liberal Democrat chief Nick Clegg were preparing to face off Thursday night.
Other protesters from anti-war, anti-capitalist and fathers' rights groups have rallied outside the debate site ahead of the Sky News Leaders' Debate, which was to begin at 8pm GMT.
This is the second of three historic television debates, with a special focus on foreign affairs.
Last week's debate electrified the campaign after Nick Clegg outperformed his rivals on stage. Opinion polls after the event showed an unprecedented leap in support for the Liberal Democrats, which pushed the Labour party into third place.
It is now the first time in a generation that the outcome of a general election has been so uncertain.
On a morning jog ahead of the debate, Conservative leader David Cameron acknowledged "we've got a fight on our hands. There's no doubt about it."