Prosecutor says 4 more crewmembers detained over ferry sinking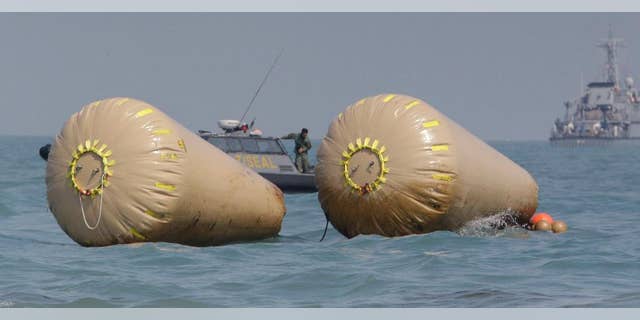 MOKPO, South Korea – A South Korean prosecutor says four more crewmembers from a sunken ferry have been detained on allegations of failing to protect passengers.
Senior prosecutor Ahn Sang-don told reporters Monday that two first mates, one second mate and a chief engineer are also accused of abandoning the ship.
Ahn says prosecutors are considering whether to ask a court for a formal arrest warrant that would allow for a longer period of investigation. South Koreans can only be detained for 48 hours without a court-issued formal arrest warrant.
The ferry's captain and two other crewmembers were previously formally arrested on suspicion of negligence and abandoning people in need.
Sixty-four bodies have been recovered, and about 240 people are still missing.