Posada Carriles Recounts Sneaking into US in '05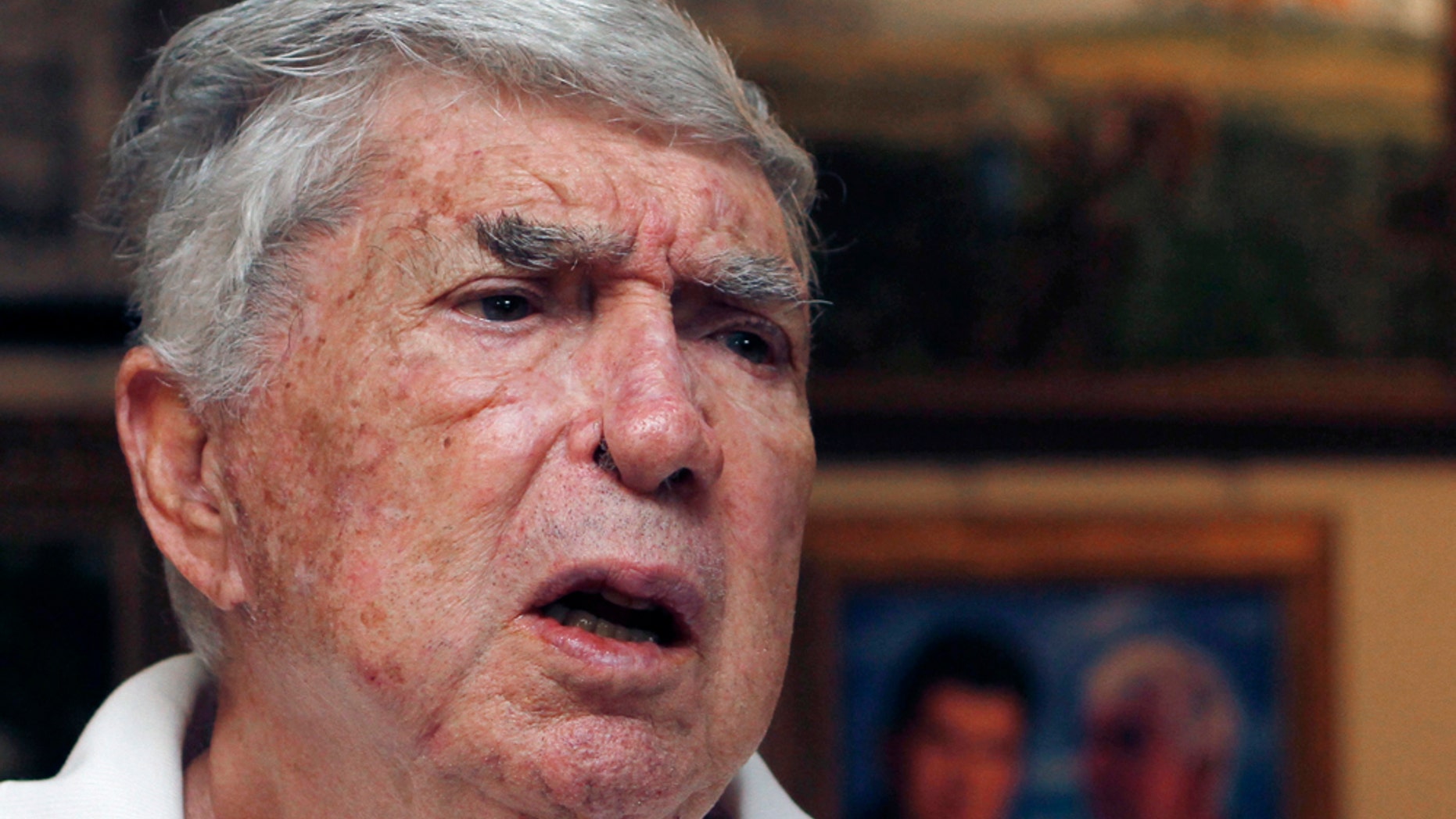 In court, ex-CIA operative Luis Posada Carriles wears an ear piece providing a simultaneous Spanish translation of the proceedings in an effort to prevent any language confusion.
But on Thursday a West Texas jury maybe the ones confused after a day of hearing seemingly inconsistent accounts of how he sneaked into the U.S. in 2005 and how, when pressed about those inconsistencies, he blamed his nemesis, Fidel Castro.
Posada Carriles faces 11 counts of perjury, obstruction and immigration fraud for lying during citizenship hearings in El Paso. Prosecutors say the 82-year-old native of Cuba made false statements about reaching the U.S. and also did not acknowledge planning a series of hotel bombings in Havana in 1997 that killed an Italian tourist and wounded about a dozen others.
They played tapes of Posada Carriles testifying at an immigration hearing in 2006 that he paid a smuggler to drive him from Honduras to Texas. U.S. attorneys say he actually boarded a shrimp boat converted into a yacht and sailed to Miami from Isla Mujeres, Mexico.
Posada Carriles lawyer Arturo Hernandez countered that the government had no intention of naturalizing Posada Carriles given his decades as a cold warrior and asked him questions merely to build a criminal case.
Susana Bolanos, was one of the immigration officials who questioned Posada Carriles during the 2006 hearing. She will retake the witness stand Friday.
On tapes from that hearing, Posada Carriles said he rode in a pickup truck through U.S. Customs at the Mexico-Texas border, but that he never had to produce an ID.
Asked about newspaper reports that said he had been in Isla Mujeres, Posada Carriles responded that "Castro says that every day," implying that Cuba's then-leader had been spreading misinformation about his trip to get him in trouble with U.S. authorities. Posada Carriles is public enemy No. 1 in Cuba.
Posada Carriles first submitted to U.S. immigration hearings in 2005, initially seeking political asylum. He later withdrew that request and instead asked for citizenship in 2006, prompting another round of immigration interviews.
Hernandez said those sessions were rife with questions designed to get Posada Carriles to lie.
"Do you find it a horrible coincidence that all of the counts Mr. Posada Carriles is charged with in this case end up being the same as questions you discussed?" he asked Bolanos. "It wasn't about eligibility; it was to get (Posada Carriles) to answer under oath so that he could later be indicted."
Bolanos responded that part of her job was to establish if an applicant for citizenship has good moral character. Posada Carriles was ultimately denied because of his past.
When asked on tape why he wanted to become an American, Posada Carriles said, "the United States is my second homeland," adding "I want to die here or I want to die in Cuba."
Posada Carriles participated in the Bay of Pigs invasion, though he was not one of the fighters who made it to Cuban soil. In the 1980s, he helped support U.S.-backed "contra" rebels in Nicaragua. Posada Carriles also was arrested in Panama amid a plot to kill Castro during a visit there in 2000. He went to prison, but eventually received a presidential pardon — then turned up in the U.S.
Cuba and Venezuela accuse Posada Carriles not only of the 1997 Cuban hotel bombings, but also of organizing an explosion aboard a Cuban airliner in 1976 that killed 73 people. A U.S. immigration judge has previously ruled he can't be deported to either country because of fears of torture.
Based on reporting by the Associated Press.
Follow us on twitter.com/foxnewslatino
Like us at facebook.com/foxnewslatino