Pope Francis Says He Will Not Return Home To Argentina Until 2016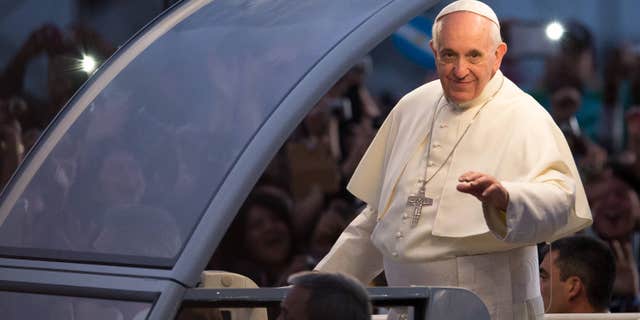 Vatican City – Pope Francis says he doesn't know when he will visit Argentina, but a trip to his homeland won't come off before 2016 at the earliest.
The pontiff, chatting on Saturday with former students of Jesuits from Uruguay, told them he doesn't know when he would get to their country, which borders Argentina.
Says Francis: "I don't know when a trip (to Uruguay) will be planned, surely not before 2016." He added that "what's sure is that if I visit Argentina, I will have to visit Chile and Uruguay, all three of them."
In July, Francis made first pilgrimage abroad in his now seven-month-old papacy to Brazil.
During his visit to Brazil a reported 3 million people cheered on the Pope during the final Mass at Copacabana beach as he demanded the Catholic Church shake itself up and get out into the streets to find the faithful.
Pope John Paul II made a two-week pilgrimage to Uruguay, Chile and Argentina in 1987.
Follow us on twitter.com/foxnewslatino
Like us at facebook.com/foxnewslatino