Political discord persist as Italian Parliament holds 3rd round to vote new national president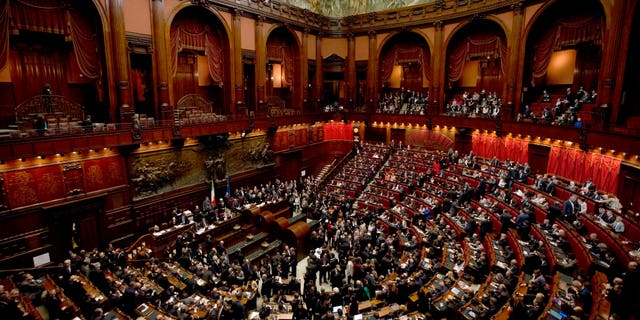 NEWYou can now listen to Fox News articles!
ROME – Italy's Parliament has opened a third round of voting for the nation's president after two inconclusive votes a day earlier.
In a bid to change the dynamic during Friday's voting, the center-left leader proposed former Premier Romano Prodi for the post. However, Silvio Berlusconi's center-right has already signaled its opposition to the man who twice beat Berlusconi in national elections.
A candidate reportedly backed by both the left and right was not elected Thursday.
The Italian president has no political role, but retains powers to dissolve Parliament, call new elections and tap a candidate to form a new government — thus playing a critical role in resolving Italy's political crisis. Italy is still without a government two months after inconclusive February elections.
President Giorgio Napolitano's 7-year term expires next month.