Polish official criticized over Jewish massacre remarks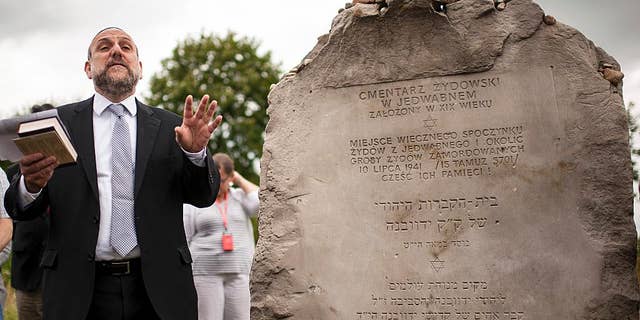 NEWYou can now listen to Fox News articles!
WARSAW, Poland – Poland's education minister in the conservative government has sparked criticism for remarks she made about Polish responsibility for two massacres of Jews in the 1940s.
Anna Zalewska's comments on Wednesday evening in an interview on the private TVN broadcaster raised questions about the populist government's commitment both to historical truth and to opposing anti-Semitism.
Zalewska suggested that historical evidence that Poles carried out two massacres of Jews were "biased opinions." The comments concerned the Jedwabne massacre of 1941, when Poles burned alive more than 300 Jews in a barn and the Kielce massacre of 1946.
Rafal Pankowski, the head of Never Again, an anti-racism watchdog, told The Associated Press that his group was "appalled by those comments which amount to denial of the historical truth about anti-Semitic pogroms."