Police officer injured in nerve agent attack discharged from UK hospital
The police officer who was exposed to a nerve agent when he came to the aid of a Russian ex-spy and his daughter was released from the hospital on Thursday.
National Health Service Executive Cara Charles-Barks said details about Detective Sgt. Nick Bailey's condition will be kept private because of patient confidentiality, and that ex-spy Sergei Skripal and his daughter Yulia remain in critical but stable condition.
Wiltshire's police chief read a statement from Bailey, in which said he was "so very overwhelmed by the support, cards and messages I have received - everyone has been so incredible."
"People ask me how I am feeling - but there are really no words to explain how I feel right now," his statement said. "Surreal is the word that keeps cropping up - and it really has been completely surreal."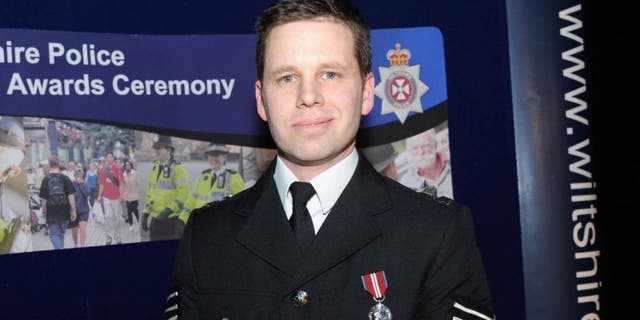 Charles-Barks said 48 other people sought advice from the hospital after the nerve agent attack and have been assessed.
In regards to the condition of the Skripals, the Court of Protection in London on Thursday said it was "not possible to say when or to what extent" the two may "regain capacity," Sky News reported.
"The precise effect of their exposure on their long term health remains unclear albeit medical tests indicate that their mental capacity might be compromised to an unknown and so far unascertained degree," Judge David Williams said in his ruling.
POISONED EX-SPY LIKELY LATEST VICTIM IN LONG LINE OF KREMLIN-ORDERED HITS
The former spy and his daughter remain stable in hospital and under heavy sedation after the Salisbury attack on March 4, a consultant told the court. The unnamed consultant said the elder Skripal "is unable to communicate in any way" while his daughter "is unable to communicate in any meaningful way."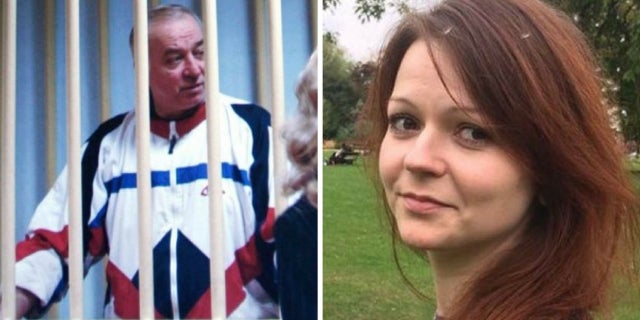 While their condition is "not expected to change in the immediate or near future", officials said in court that "it is not inconceivable that their condition could rapidly deteriorate."
The British judge also ruled that doctors may take blood samples for testing by chemical weapons experts.
The ruling Thursday means the Organization for the Prohibition of Chemical Weapons will be able to test the Skripals' blood as part of the inquiry into British claims the two were poisoned by a nerve agent produced in Russia.
They were unable to give consent for the blood test, so the matter was brought to the Family Division of the High Court in London. Williams ruled it is in their best interests to have the samples drawn.
Britain blames Russia for the attack, which Russia denies.
The Associated Press contributed to this report.