Police horse tramples steward during pitch invasion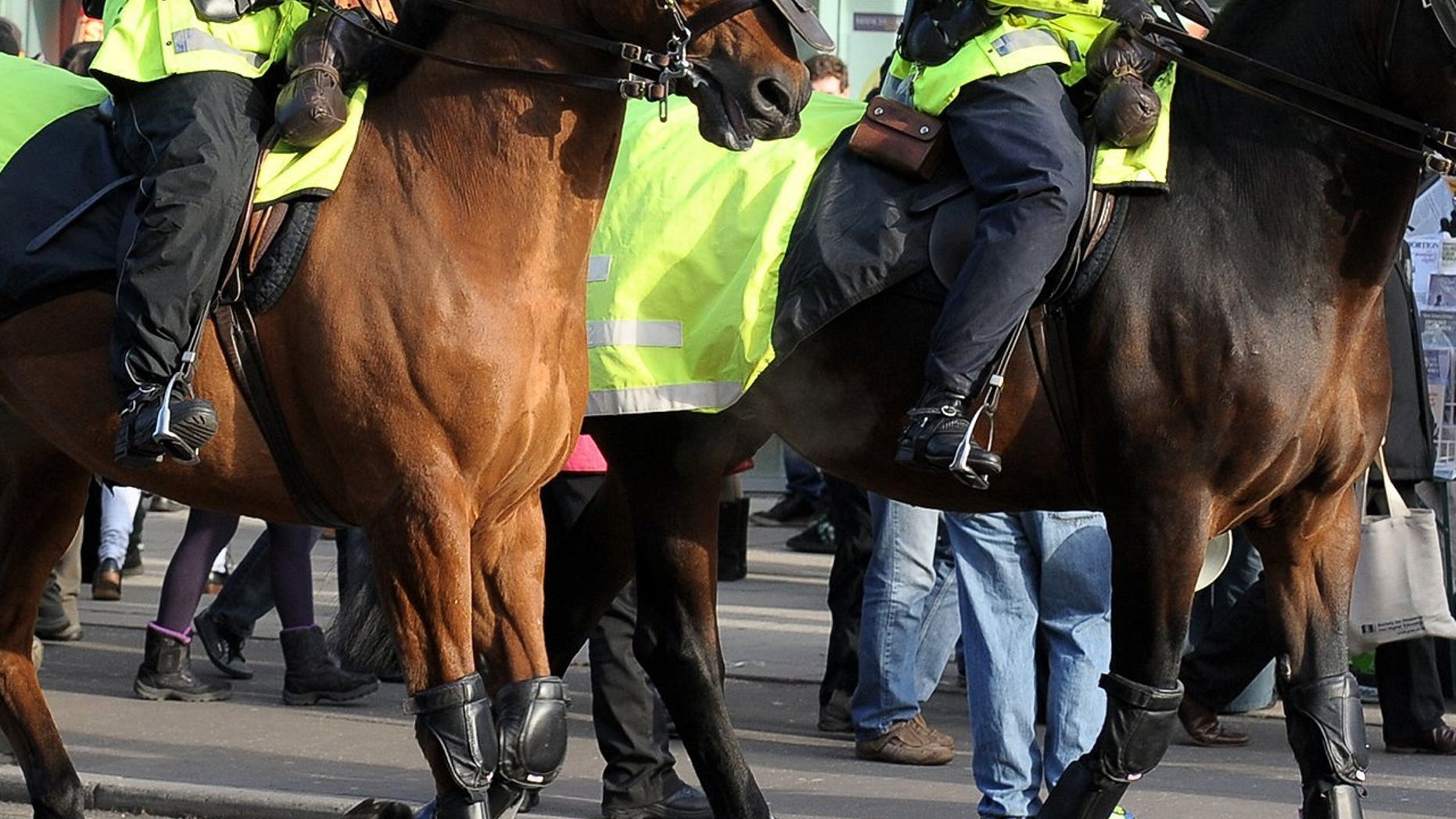 LONDON (AFP) – A steward at a League Cup tie between local rivals Preston and Blackpool was hospitalised after being trampled by a police horse during a post-match pitch invasion.
The steward was trying to shepherd fans off Preston's Deepdale pitch after their late winner when he was felled by the animal.
"A steward was injured by a police horse," said a Preston spokesman. "He suffered damage to his shoulder and has gone for an X-ray."
Television pictures showed another police horse clipping the steward after he had been knocked down, before he got up and walked away.
Blackpool manager Paul Ince lashed out at the unsavoury finale, which ended in a 1-0 win for Preston following an 87th minute goal that fired up fans.
"We've seen goalkeepers get hit and players get punched. When are we going to learn?
"When you've got 200 Preston fans running on the pitch and my players are still on the pitch, who knows? There's no control and is it going to take someone getting stabbed before we wake up and smell the coffee?" he asked.