Police: Eva Rausing's body was badly decomposed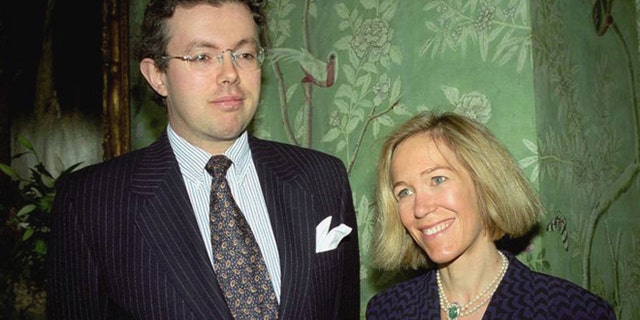 NEWYou can now listen to Fox News articles!
LONDON – The body of Eva Rausing, one of Britain's richest women, was badly decomposed and covered by layers of clothing and garbage bags when it was found in the luxury London home she shared with her husband, police said in court Wednesday.
Hans Kristian Rausing, gaunt and frail, was granted bail after making his first court appearance on a charge of preventing the lawful burial of the body of his wife.
Rausing, whose father made billions selling his stake in the Tetra Pak drinks-carton empire, had been receiving medical care since his wife's body was discovered on July 9.
District Judge James Henderson granted Rausing bail on two conditions: That he reside at a psychiatric hospital and not leave unless accompanied by a member of the staff.
Rausing, 49, spoke only to confirm his name, age and address during his brief appearance at West London Magistrates' Court. He was ordered to make his next appearance at Isleworth Crown Court on July 26.
Eva Rausing's body was found in the couple's London home after police searched the house following her husband's arrest on suspicion of drug possession after he was spotted driving erratically. British media had reported that her body lay in the couple's home for days, but police have not released the estimated time and date of her death.
Police said an autopsy failed to determine the cause of her death.
The wealthy couple, who have four children, had struggled publicly with drugs while donating millions to anti-addiction charities. The Rausings had been arrested in 2008 after Eva Rausing tried to bring drugs into the fortress-like U.S. Embassy in London.
Rausing's parents, Hans and Marit Rausing, released a statement saying they hope their son "may find the strength to begin the long and hard journey of detoxification and rehabilitation." They asked for time to grieve the loss of Eva Rausing in private. Her parents, who live in the U.S., have said her drug problems started when she was in her teens. She was 48 at the time of her death.
The bail conditions specify that Rausing must stay at Capio Nightingale Hospital, a private psychiatric facility. He was represented in court by lawyer Alexander Cameron, the brother of Prime Minister David Cameron.