Plenty Of Satire In U.S.-Penned 'Cuban Twitter,' Castro Announces Probe On The Matter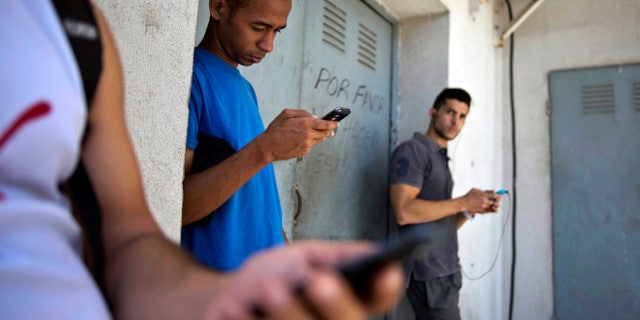 They mocked Fidel Castro, highlighting the former Cuban president's old age and suggesting that he practically had one foot in the grave.
"THE BACKWARDS WORLD: 54% of Americans think Michael Jackson is alive," one of the tweets said, "and 86% of Cubans think Fidel Castro is dead."
Another tweet called Castro "The coma-andante."
These were some of the draft messages for the so-called "Cuban Twitter," a social media network project that the U.S. government secretly built in Cuba.
The messages conflict with the Obama administration's assertions that the program had a more-neutral purpose and did not promulgate political content.
Cuba's government said Wednesday it has launched a probe into how hundreds of thousands of customer cellphone numbers fell into the hands of a U.S. government program that used them to secretly set up the social network on the island.
Cuba considers such USAID programs to be subversive attempts to topple its Communist-run government. Officials told reporters that state telecom Etecsa had not provided the data to any international operator or entity, and that the information was obtained illegally.
"An investigation is being held into how this may have gotten out," said Daniel Ramos, head of security operations for Etecsa. He did not give details on the probe's progress or any measures that may be taken.
Disclosure of the text messages came as U.S. Agency for International Development Administrator Rajiv Shah told Congress in sometimes confrontational testimony Tuesday that his agency's program was simply meant to increase the flow of information in a country that heavily restricts Internet access.
An AP investigation last week found that the program, known as ZunZuneo, evaded Cuba's digital restrictions by creating a text-messaging service that could be used to organize political demonstrations. It drew tens of thousands of subscribers who were unaware it was backed by the U.S. government, which went to great lengths to conceal its involvement.
Some lawmakers in Washington have expressed support for ZunZuneo since the AP's original disclosure. At a House Foreign Affairs hearing with Shah Wednesday, Rep. Ileana Ros-Lehtinen, R-Fla., called U.S.-led democracy efforts in Cuba "transparent" and "one of the most scrutinized programs in our foreign aid portfolio."
USAID, known worldwide for its humanitarian work, has maintained that it did not send out political messages under the project.
Some messages sent or intended for Cuban cellphones had sharp political commentary. One early message sent on Aug. 7, 2009, took aim at the former Cuban telecommunications minister, Ramiro Valdes, who once had warned that the Internet was a "wild colt" that "should be tamed."
"Latest: Cuban dies of electrical shock from laptop. 'I told you so,' declares a satisfied Ramiro. 'Those machines are weapons of the enemy!'"
Alen Lauzan Falcon, a Cuban-born satirical artist, said Tuesday that he was hired to write the political texts, though he was never told about ZunZuneo's U.S. origins. "I don't do cultural humor," he said. "I do political humor. Everything I do is politics even if it is humor about politics."
Shah said Tuesday that Congress was notified about this program every year since 2008 in documents outlining USAID's budget. "The fact that we are discussing it in this forum, and that it is an unclassified program, illustrates that this is not a covert effort," he said.
Based on reporting by The Associated Press.
Follow us on twitter.com/foxnewslatino
Like us at facebook.com/foxnewslatino