Philippine leader threatens to withdraw truce after attack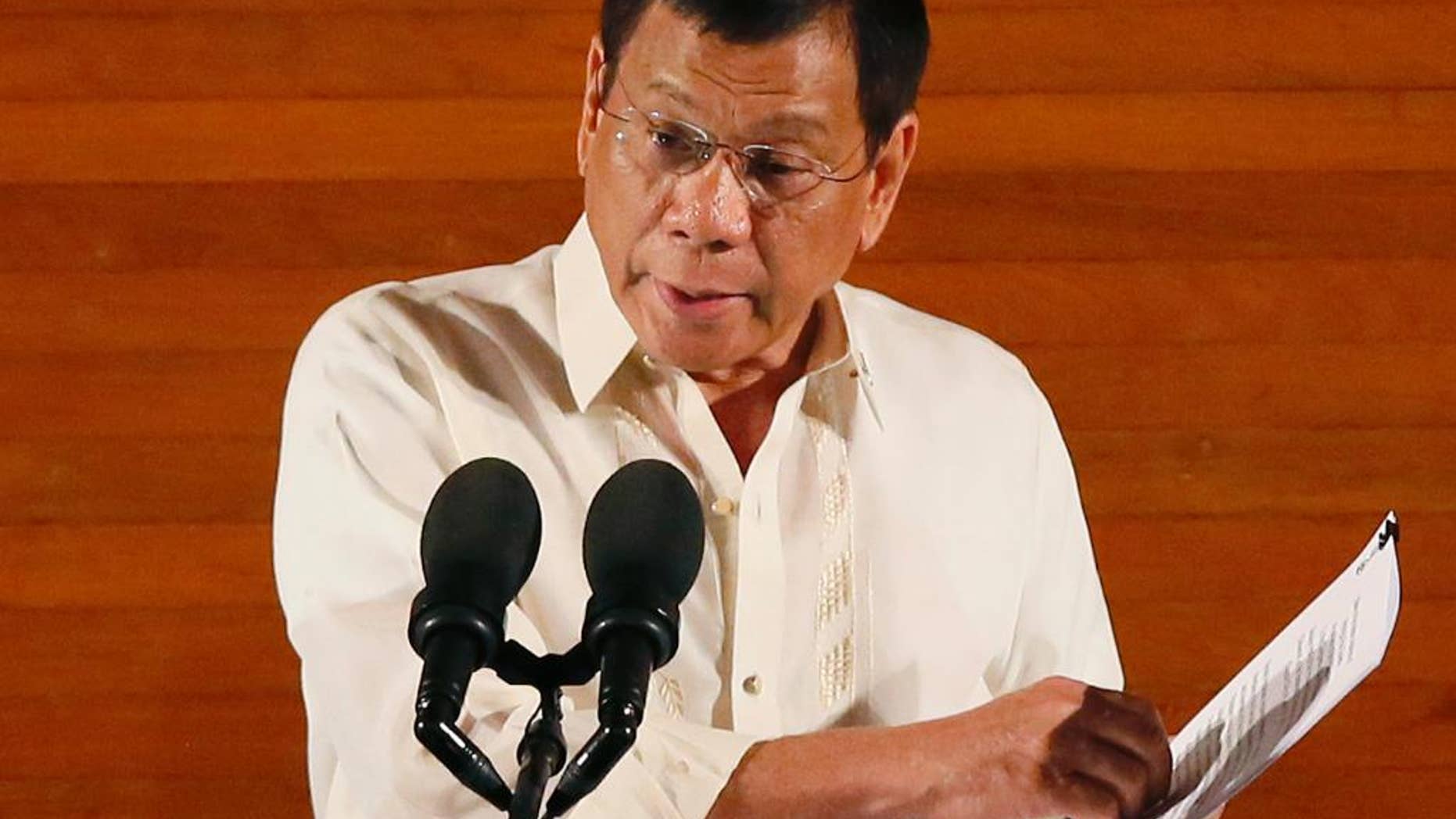 MANILA, Philippines – The Philippine president has threatened to withdraw a ceasefire order he gave three days ago after suspected communist rebels killed a government militiaman and wounded four others in an attack.
President Rodrigo Duterte told army troops Thursday that he called and asked a left-wing lawmaker to tell the guerrillas they have up to Friday to tell him if they wanted to have a truce, otherwise, both sides can "go back to fighting."
Duterte warned the rebels if one more soldier or militiaman is killed "let's just fight."
Duterte declared a unilateral cease-fire with the rebels effective Monday in a bid to end the bloody insurgency and foster the resumption of peace talks. The guerrillas welcomed the move and said they were considering whether to respond by declaring their own cease-fire.