Perth's WACA ground misses out on India Test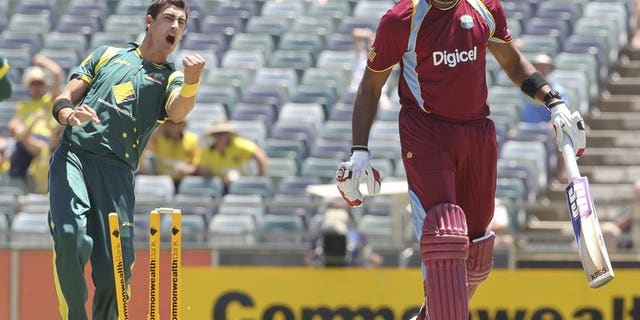 SYDNEY (AFP) – Perth's WACA ground will be without a Test match when India tour Australia during the 2014-15 season, Cricket Australia has announced.
The WACA, a regular Australian Test venue since 1974, missed out when CA allocated its schedule of four Tests against third-ranked India.
CA said Adelaide, scheduled to complete a Aus$535 million ($500 million) re-development for the upcoming Ashes series against England, and Brisbane will join Melbourne and Sydney in hosting Tests against India.
"Unfortunately, due to the unique nature of the schedule next season, with a World Cup year (2015), there was going to be a couple of (Australian) states disappointed about our Test match allocation," CA chief executive James Sutherland said.
"Although the WACA has missed out on a Test match, they will play host to up to four limited-overs matches in the 2014-15 season against South Africa as well as India and England competing in a tri-series in January prior to the 2015 ICC Cricket World Cup (in Australia and New Zealand)," he added.
WACA chief executive Christina Matthews said her association was "extremely disappointed and devastated" by the decision.
"The WACA has been undergoing a planning process to look at increasing the size of the ground and improving patron facilities and unfortunately this takes time and could not be done in time for the 2014-15 season," Matthews said.