PepsiCo Plans To Invest $5 Billion In Mexico Over Next 5 Years As Part Of Push Into 'Emerging Markets'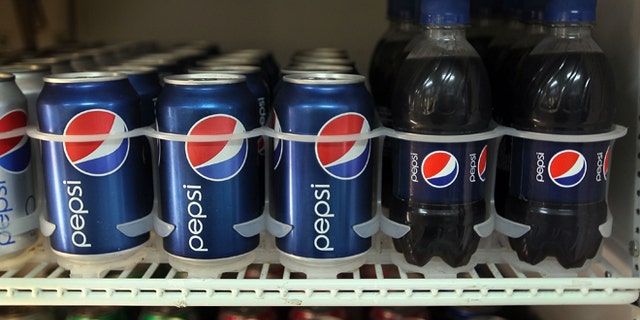 In the next five years, Pepsi has plans to invest $5 billion in Mexico in a move that is expected to add 4,000 new jobs to the country's economy and boost production for the soft drink giant.
PepsiCo has invested aggressively over the last few years in emerging markets – calling Mexico "one of the most attractive markets in Latin America." And the moves are apparently paying dividends: in 2012, emerging markets accounted for 35 percent of the company's net revenue.
"The investments we've made to bolster our position in key markets around the world are fueling our success," said Indra Nooyi, PepsiCo's chief executive, in a statement.
Mexico, whose per capita consumption of carbonated drinks is the highest in the world, is a Coca Cola stronghold, with the Atlanta-based company controlling 71 percent of Mexico's market compared to Pepsi's 14 percent. While Pepsi still has a solid hold on the snack food market, thanks in part to the popularity of its Frito Lay division, part of the company's $5 billion investment will go toward expanding production lines and bolstering research and development that is geared to Mexican consumer.
"Mexico is an important market for PepsiCo and we believe there is tremendous opportunity for growth and expansion throughout the country," PepsiCo Mexico President Pedro Padierna said in an e-mailed statement to Bloomberg. "This investment reflects our confidence in Mexico's future."
Coca Cola is also investing $5 billion into its Mexican operations through 2014.
Behind the United States and Russia, Mexico was Pepsi's third-largest country in revenue in 2012, comprising $4 billion or six percent of the company's $65.49 billion in global sales. The company has about 40,000 current employees working in Mexico.
Along with Pepsi, Switzerland's Nestlé announced plans to invest $1 billion to build an infant nutrition factory in western Mexico and a pet food factory in central Mexico, proving that Mexico has become too lucrative for these major food corporations to ignore, even as the country launches into an era of high taxes on sodas and snack food.
On Jan. 1, Mexico implemented an eight percent tax on high-calorie foods like potato chips, chocolate and ice cream and a roughly 12 percent tax on soda. Mexico has suffered recently from an obesity epidemic which now has higher rates than the United States.
In the first nine months of 2013, Mexico's foreign direct investment soared to $28.2 billion in the first nine months of 2013 compared with $15 billion in all of 2012 and the government is projecting the country's economy will expand 3.9 percent in 2014, up from 1.3 percent last year.
Follow us on twitter.com/foxnewslatino
Like us at facebook.com/foxnewslatino