Penn State Students Plan March Following Sorority's Mexican Costume Choice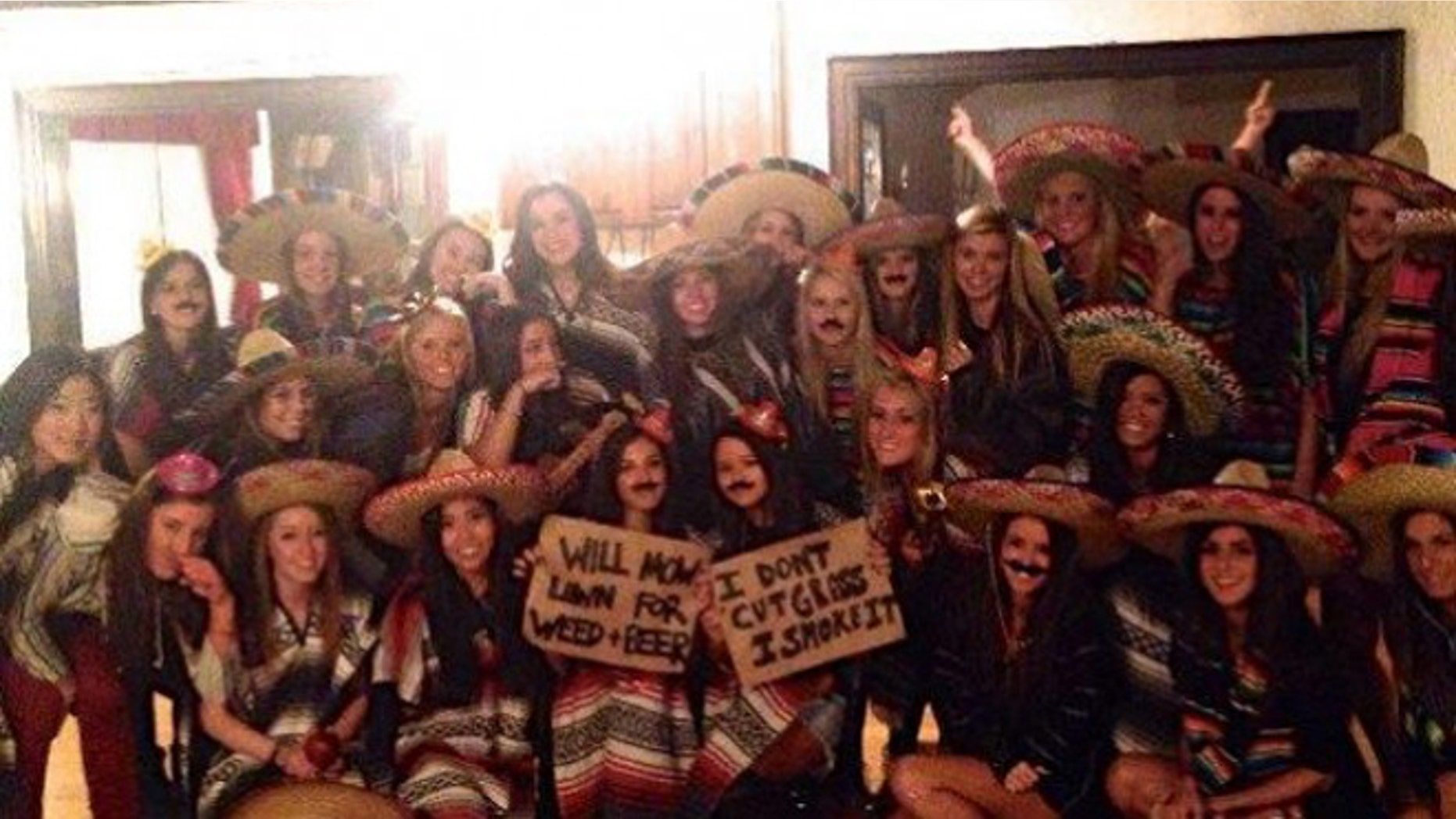 Last week sorority members at Penn State University made national headlines – and were publicly scorned – after they posted photos of themselves in Mexican sombreros and holding up racially charged placards.
Now students at the school are planning a rally to call attention to the "real issues" the university needs to address, including minority students and faculty retention. They feel that a lack of minorities at the school has made it insensitive to important issues.
"I didn't think much of the pictures. It just seemed a sign of a much bigger problem at Penn State, and it has nothing to do with Greek Life," said Manuel Figueroa, a junior and president of the Penn State Puerto Rican Association, told Fox News Latino. "We want to draw attention to the real issues here. And if we are heard, I do think it would do wonders for the climate here."
A group called PSU For All Student Equality is planning the march. The group designed the event as a way to condemn "all forms of racism, sexism, classism and homophobia."
Penn State's Nu Gamma chapter of the Chi Omega sorority sparked controversy after posting a photo showing students dressed in ponchos, sombreros, fake mustaches and two signs that read: "Will mow lawn for weed + beer" and "I don't cut grass, I smoke it."
"Unfortunately, the Chi Omega incident is just one of many instances of racial insensitivity that has beleaguered the Penn State community in recent years," the group said in statement to the press.
A Penn State spokeswoman told Centre Daily that it commends the group.
"We share their concern and hope their actions prompt other students to embrace a more accepting attitude and a feeling of unity on campus," Lisa Powers told Centre Daily.
Just last Thursday Penn State University's administration published an open letter expressing their "deep disappointment" and  "dismay" over the campus sorority's decision to dress in Mexican costumes, which has been denounced by some as both racist and offensive.
"It has become clear that some Penn State students celebrated Halloween in costumes and in a manner that offended others and was contrary to many of the most important values our University seeks to advance among its constituents and in the world," read the letter signed by Penn State President Rodney A. Erikson, 18 trustees and other university staff.
The sorority was put on probation by their parent organization while it still remains unclear as to if the university will take action at all.
Vice President of the Mexican American Student Association, Cesar Sanchez Lopez, told an independent Penn State blog called the Onward State that he was "disappointed."
"The Mexican American Student Association is disappointed in the attire chosen by this sorority. It in no way represents our culture," Lopez said in a statement. "Not only have they chosen to stereotype our culture with serapes and sombreros, but the insinuation about drug usage makes this image more offensive. Our country is plagued by a drug war that has led to the death of an estimated 50,000 people, which is nothing to be joked about."
Follow us on twitter.com/foxnewslatino
Like us at facebook.com/foxnewslatino