Paris knife attack in police station kills at least 4, including 3 officers, assailant shot dead: officials
A man armed with a knife killed at least four people, including three police officers, and injured several others during an attack Thursday inside Paris police headquarters – where the man was an employee – before being fatally shot, officials said.
The attack appeared to begin inside an office around 1 p.m. local time before moving throughout the building, located across the street from Notre Dame Cathedral, union official Loic Travers said. The motive behind the attack wasn't immediately known.
FRENCH CHATEAU ROBBED OF $2.2M IN JEWELS, CASH, OFFICIALS SAY
An administrator was among the three men and one woman killed, Paris prosecutor Remy Heitz said. Officials said earlier that four police officers died.
Travers said several others were injured during the attack. Further details on the number of people hurt and the extent of their injuries weren't immediately available.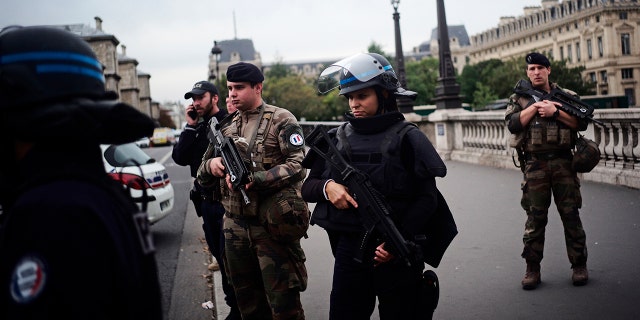 The alleged attacker has only been identified as a 45-year-old man who has worked for 20 years as an administrator in the intelligence unit. Travers said the man hadn't posed any known problems before the attack.
French media reported that a staff member carried out the attack with a ceramic knife in part of the prefecture that is not open to the public.
'VIOLENT ATTACK' IN FINLAND MALL LEAVES ONE DEAD, 10 MORE INJURED, SUSPECT IN CUSTODY: POLICE
Employees carrying bags and other belongings were seen exiting the building in the direction of police following the attack. It was unclear whether the building had been locked down or evacuated.
Emery Siamandi, an employee at the police headquarters, said he heard gunshots and immediately saw two officers leave an office weeping. A third officer, whom Siamandi described as the person who shot and killed the assailant, came out on his knees, also in tears.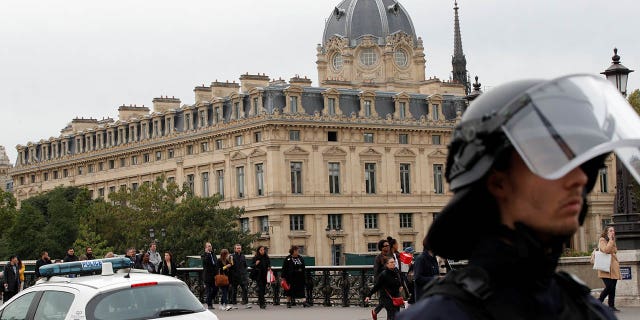 Travers said he couldn't remember an attack of this scale against police.
French President Emmanuel Macron visited the headquarters to show solidarity and support toward all police officers and employees. Other officials on the scene included the country's prime minister, interior minister and the Paris prosecutor.
CLICK TO VISIT THE ALL-NEW FOXBUSINESS.COM
In recent years, two French police officers were targeted and killed by extremists. A gunman killed an officer on the Champs-Elysees boulevard in 2017 before being shot to death.
In 2016, an attack inspired by the Islamic State group killed a police officer and his companion, an administrator, at their home in front of their child.
The Associated Press contributed to this report.