Paraguayan Bus Drivers Crucify Themselves - And One Sews Mouth Shut - To Protest Losing Jobs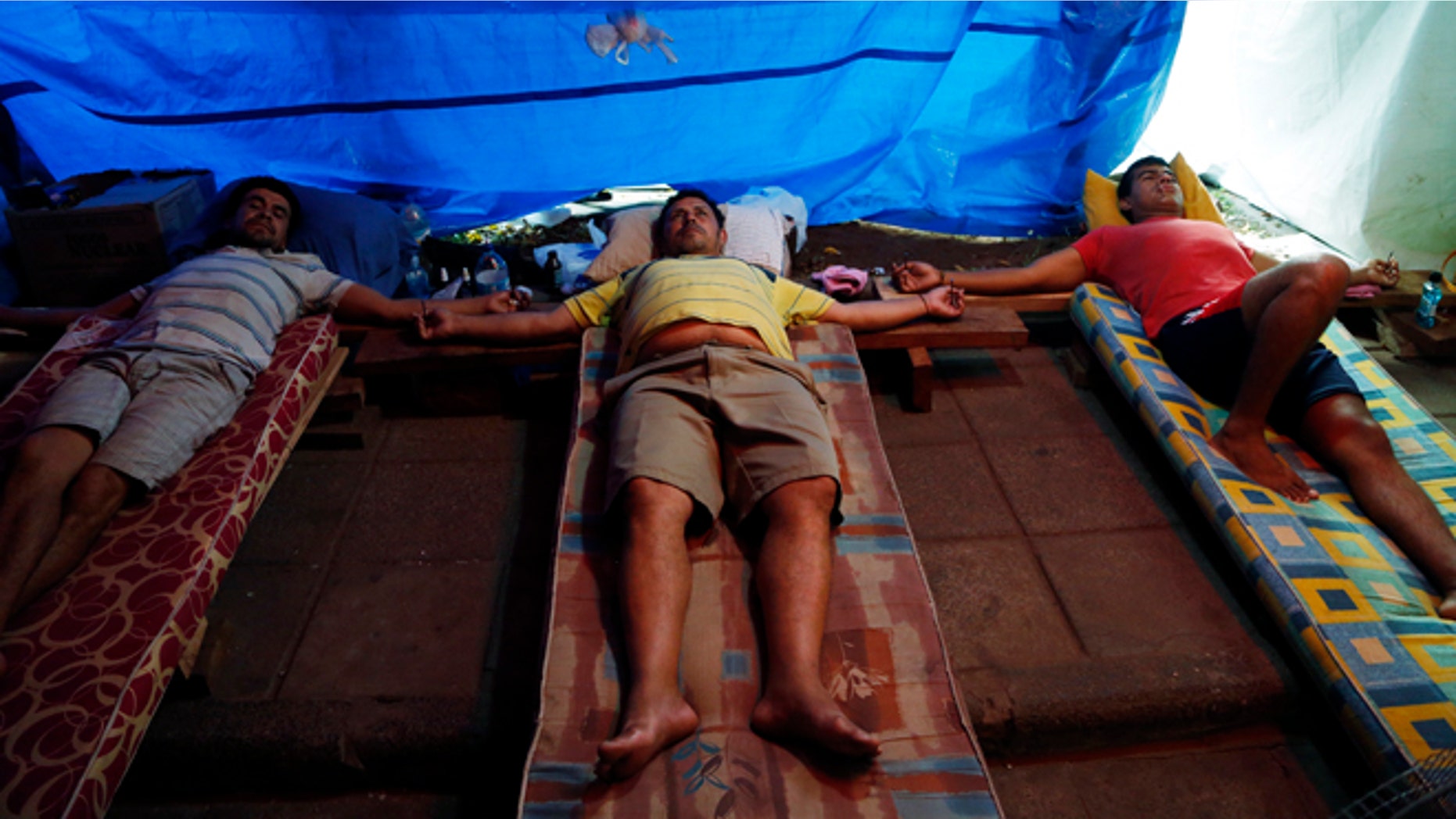 These bus drivers are tough as nails.
Three Paraguayan bus drivers nailed their hands to crosses and one of them stitched his mouth shut with metal wire in protest after their companies fired them. They want the government to help out by reassigning their routes to other companies.
Driver Clemente Lovera, whose mouth was sewn shut with a wire, and Elvio Cristaldo and Eligio Martinez say they were unjustly let go without advance notice. The three are protesting as they lie inside a tent, each nailed to his own individual cross.
"I'm bearing up, but it's painful," Cristaldo told the BBC. The protesting drivers are also being given medication to help ease the pain.
Lovera, who had said he was also going on a hunger strike until he got his jobs back, is being force-fed through a straw as he lies next to his two former colleagues during the protest.
Self-crucifixion is not a new thing for Paraguayan bus drivers as a group of conductors last year staged a similar protest and got their jobs back after weeks nailed to crosses. They were nailed to crosses positioned next to coffins and had vowed to stay nailed to them until they got their jobs back, which took 20 days.
The drivers involved in the latest crucifixion campaign are all long-distance drivers between Paraguay's biggest cities - Asunción, Ciudad del Este, Encarnación and Concepción – and have set up their protest outside the offices of the government's transport agency (Dinatran) in the outskirts of the capital, Asunción.
The Associated Press contributed to this report.
Follow us on twitter.com/foxnewslatino
Like us at facebook.com/foxnewslatino