Pakistani official: Gas leakage caused explosion in Lahore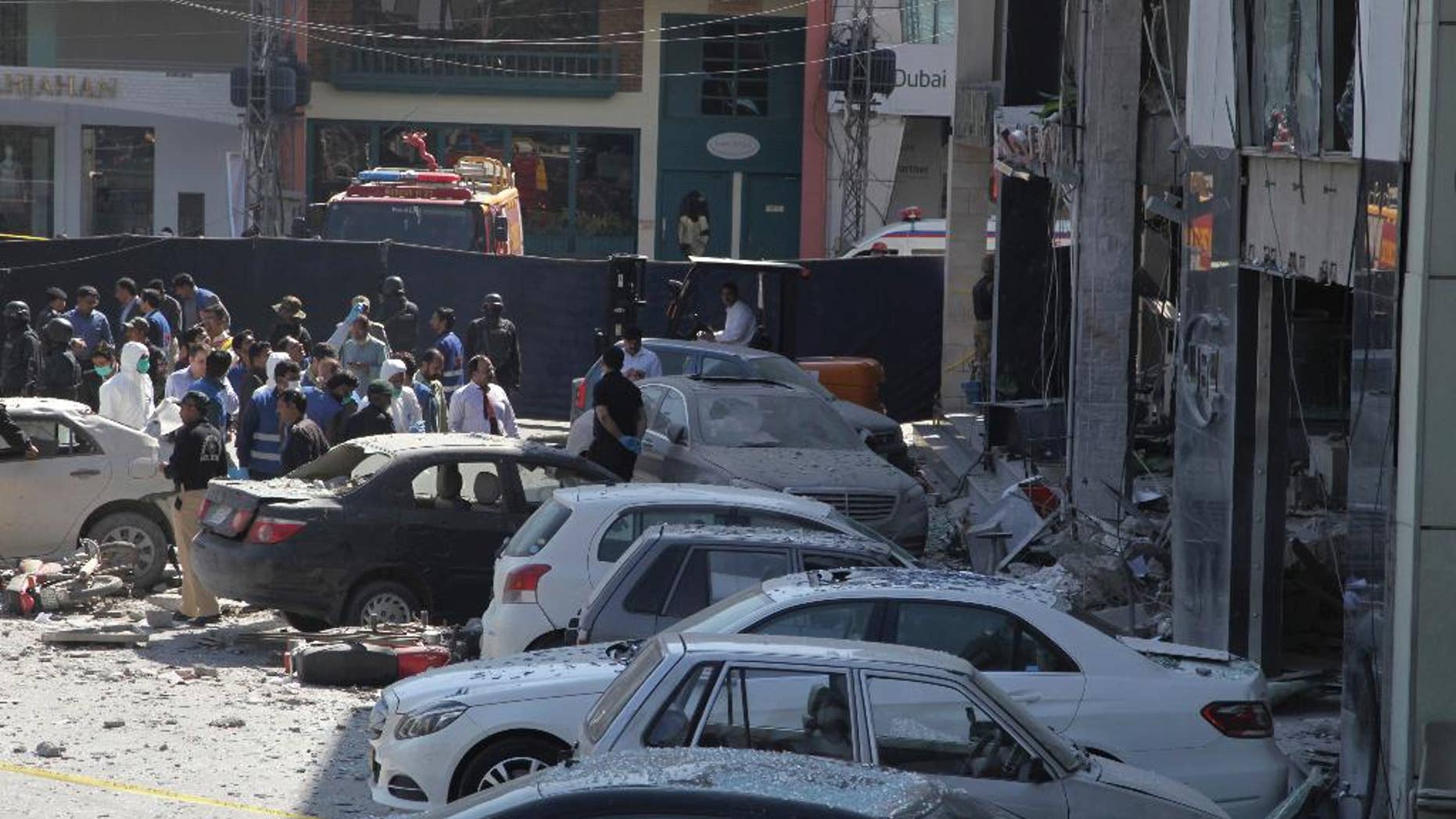 LAHORE, Pakistan – A Pakistani government minister says investigators have concluded that a deadly explosion the previous day in the city of Lahore was caused by a gas leak from a cooking cylinder, not a bomb.
Rana Sanaullah says experts found no traces of explosives at the scene of the blast in a restaurant in the eastern Pakistani city.
His statement on Friday countered that of the Counter-Terrorism Department, which said on Thursday that a bomb caused the explosion.
Initially, police said eight died but Sanaullah revised the death toll to seven killed.
He says the explosion was obviously an "accident" and is in no way linked to a string of militant attacks that have killed more than 125 people over the past two weeks across Pakistan.