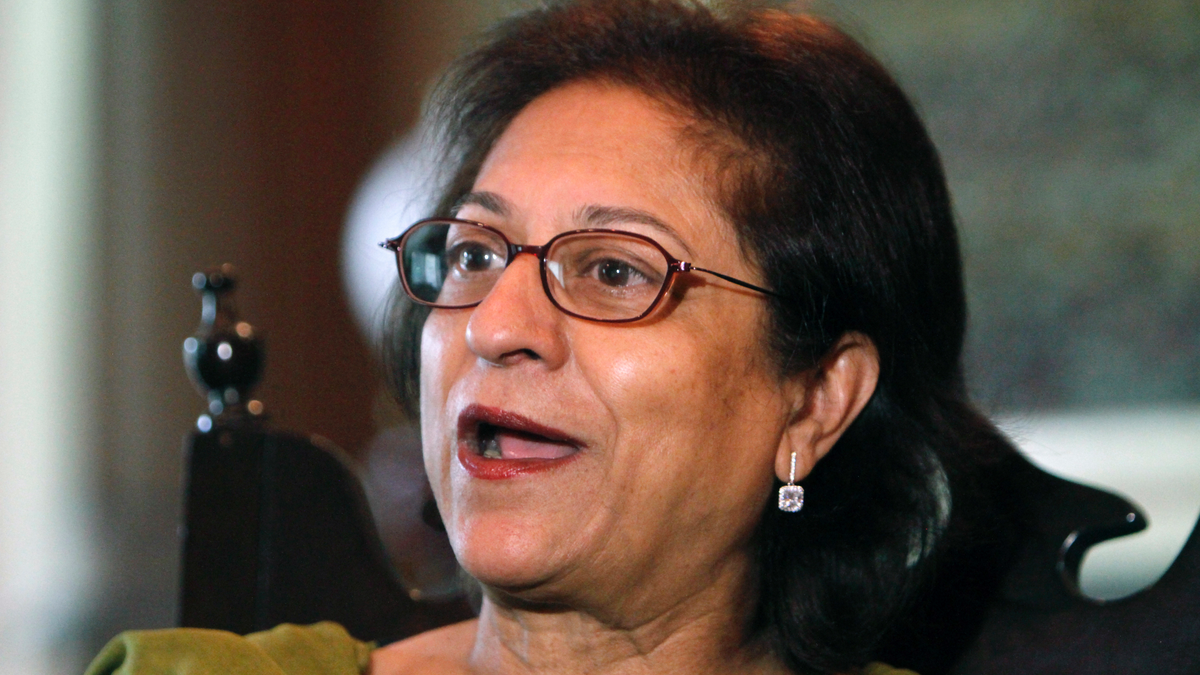 LAHORE, Pakistan – Asma Jehangir, one of Pakistan's prominent right activists and lawyers, has died of a heart attack in the eastern city of Lahore. She was 66.
Jehangir's daughter, Muneeze, says that her mother suffered a heart attack late on Saturday night and was rushed to hospital where she died on Sunday. Jehangir was born on Jan 27 in 1952.
She was the chairwoman of the Human Rights Commission of Pakistan, and respected for her outspoken criticism of the country's militant and extreme Islamist groups and unparalleled record as rights activist.
Jehangir was also president of the Supreme Court's Bar Association and served as U.N. rapporteur on human rights.
She was on Time magazine's list of 100 most influential women.
A fierce defender of democracy, she often criticized Pakistan's military and intelligence.