Opinion: Going Through Hurricane Irene, the Storm That Wasn't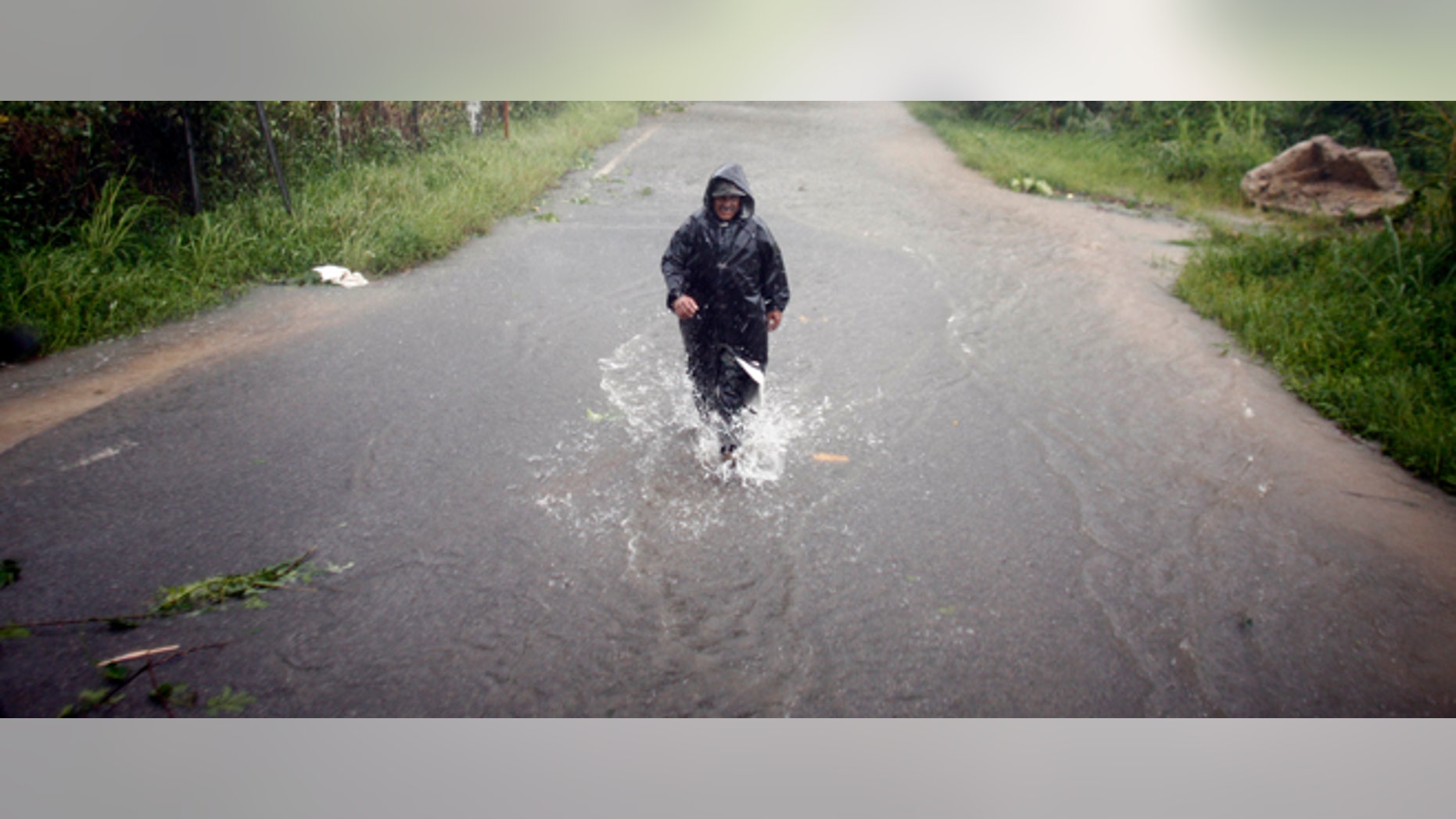 Ok…Irene was a hurricane. And a fairly big one as far as the Northeast portion of the country was concerned. If you watch the reports, there are areas that were devastated and I feel really bad for the people who are dealing with all that property damage and even worse for those families who lost their loved ones because of the storm.
After the initial angst and worry took hold of me on Thursday and Friday – trying to figure out what preparations needed to be made, what kinds of foods to buy, how much water would be needed…how would we get by without electricity for days – maybe weeks? I relaxed on Saturday, while I spent most of the day cooking the recently purchased perishable foods (chicken mostly, because cold chicken isn't a bad meal and, of course, cookies and brownies).
I came to terms with the fact that there's absolutely nothing I can do to fight the forces of Mother Nature. I had tied down just about everything in the backyard that could have blown away and jammed everything else into the shed or garage. The outside of my house was taken care of. I knew the roof and siding are only a couple of years old, so that should withstand some hurricane abuse. And the windows are top quality and there's never been an issue with them either. Yup…. We were in pretty good shape.
The wind and rain started picking up Saturday night, along with it went my wife's terror level. She was absolutely glued to the "up to the minute" reports on television. I can't even begin to imagine how many channels she was flipping through to get corroboration of just how severely my house in particular was going to be ravaged by Irene. We somehow managed to keep electricity through the night – but just in case, the portable radio was stocked with a fresh set of batteries. Have you ever tried finding D-cell batteries the day before a hurricane was set to strike?
Having come to terms with my inability to do anything further against the growing storm, I decided that sleep was in order. I had no idea how bad it was going to get and if the noise would wake the kids, ages 2 and 12. At midnight, I was wiped out and fell asleep in seconds. All was good until my wife hear of the tornado watch that was issued for an area near my home. So she roused me from my peaceful slumber to get me and the kids to the basement. Logically I know that the basement would be the safest place to be but really… my house, built in 1956, is of no match for a tornado…so let me just go back to sleep. I'd rather not be awake if a tornado actually does shred my house.
Fifteen minutes later, when the tornado watch expired, I successfully got both kids and myself back to bed. The wife was back firmly rooted in front of the television again. Well…at least it was that way for another 15 minutes when there was a new tornado warning issued. Here we go with round 2. Back down to the basement we all go. The kids by this point had slept most of the night and were just awake for the day. I, on the other hand, was still exhausted and had nothing left to put up a brave fight against a theoretical tornado in the middle of a hurricane. It just seems too daunting to even try. So I lay down on the floor of the basement and did what any rational person would do.  Fell asleep.
Wayne Vollweiler is an engineer for video operations at FoxNews.com
Follow us on twitter.com/foxnewslatino
Like us at facebook.com/foxnewslatino