Oil Leak Stopped in North Sea, Shell Claims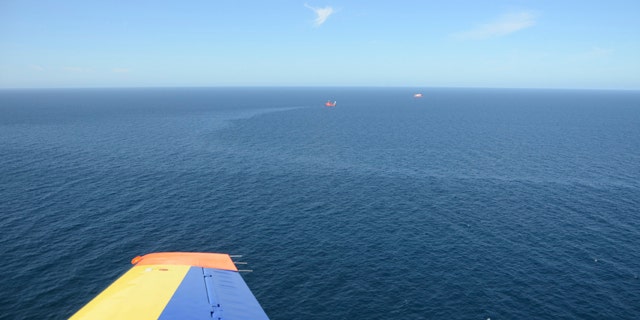 LONDON – Royal Dutch Shell PLC says it has closed a valve from which oil was spilling into the North Sea -- a "key step" in stopping the leak at its Gannet Alpha platform, the worst North Sea oil spill in more than a decade.
The company said Friday it will now monitor the flowline to make sure the valve remains sealed.
About 1,300 barrels of oil has spewed into the sea since a pipeline was found to be leaking Aug. 12, the company said, though it claims that after shutting the well, only one barrel a day is leaking from the installation to control the build up of pressure in the pipeline.
The company estimated Monday that 54,600 gallons of oil had spilled into the North Sea, and the leak was continuing at 5 barrels a day. At its largest point the oil sheen, or oil on the surface of the water, covered an area 19 miles wide by 2.7 miles long (31 kilometers by 4.3 kilometers).
Most of it that oil has been dispersed by strong waves.
The BP spill in the Gulf of Mexico last year dumped 206 million gallons of oil.
The Gannet Alpha oil rig, 112 miles (180 kilometers) east of the city of Aberdeen, is operated by Shell and co-owned by Shell and Esso, a subsidiary of the U.S. oil firm Exxon Mobil.