Nursing mothers imprisoned: UN report details Iranian persecution of non-Muslims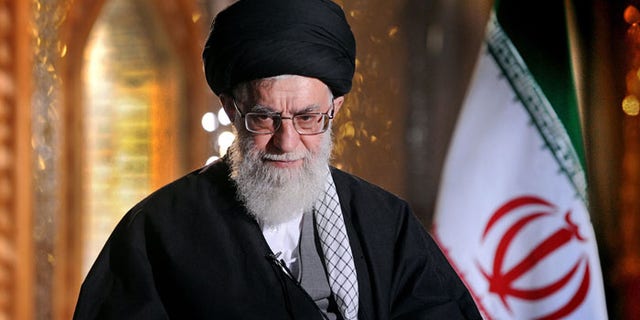 Iran's hard-line regime has intensified its violent crackdown on Christians and other religious minorities, even imprisoning nursing mothers for practicing their faith, according to a new UN report.
The March report provides a rare, detailed view into the shocking treatment of Christians in Iran, where American Pastor Saeed Abedini is serving an eight-year sentence for his alleged work with Christians.
"The persecution of Christians has increased," said Ahmed Shaheed, the UN's expert on human rights in Iran. "It seems to target new converts and those who run house churches."
[pullquote]
At least 13 Protestant Christians are currently in detention centers across Iran, and more than 300 Christians have been arrested since June 2010, according to the report. In addition to Christians, the nation's 350,000 Bahai, who form Iran's largest non-Muslim faith, have suffered under Tehran's repression.
While most of the cases have not made headlines, the report spotlighted some examples.
Iran's judicial authorities sentenced Christian Pastor Behnam Irani in 2011 and church leader Farshid Fathi in 2012 to six-year prison terms. Irani was convicted of "actions against the state," because he preached Christianity, while Fathi was convicted of "religious propaganda."
Abedini was sentenced in late January to eight years in Iran's Evin prison for practicing Christianity in Iran.
Fathi was accused of distributing Persian-language Bibles and coordinating trips for church members to attend religious seminars and conferences outside the country, the report stated.
Iran's regime shut down the home-based Janat Abad Assemblies of God Church in Tehran last year.
"Fundamentally, it is an issue of intolerance of different views," Shaheed said.
There is a "new Islamization in part of the government" that might explain the spike in repression targeting Christians, he added.
The UN report is the latest evidence that Iran's clerical leaders seek to stamp out religious freedoms for minorities and dissent in the authoritarian Islamic Republic.
In Washington, lawmakers expressed outrage on Tuesday at Iran's behavior.
"I strongly condemn the Iranian government's continued persecution of religious and ethnic minorities and women," Sen. Mark Kirk, R-Ill., who has spearheaded key Iran economic and human rights sanctions legislation, told FoxNews.com. "The United States has a responsibility to stand squarely with the Iranian people against their oppressive dictators."
Rep. Ileana Ros-Lehtinen, R-Fla., told FoxNews.com the report confirms widespread and systematic violations of human rights under the Tehran regime.
"But this is what we have come to expect from [Iranian President] Ahmadinejad and his cronies," Ros-Lehtinen said. "This reprehensible behavior will only get worse unless the United States and other responsible nations fully and vigorously enforce a wide range of sanctions against the regime and its officials responsible for human rights violations."
Mohammad Reza Noroozpour, spokesman for Iran's High Council for Human Rights, told FoxNews.com the Iranian Constitution prohibits investigation of individuals' beliefs.
"It is forbidden, and no one may be molested or taken to task simply for holding a certain belief," Noroozpour said, insisting that freedom of expression is tolerated "except where there is infringement of the basic tenets of Islam or public rights."
But Dwight Bashir, deputy director for policy at the U.S. Commission on International Religious Freedom, told FoxNews.com the report "is an indispensable catalogue of the scope and severity of abuses perpetrated by the Iranian government.
"Over the past year, the Iranian government has stooped to new lows by incarcerating infant children with their Baha'i mothers and more brutally, clamping down on Christian converts from Islam," Bashir said. "The U.S. government also should sanction Iranian Supreme Leader Ayatollah Khamenei and President Ahmadinejad for their culpability in committing serious human rights abuses."
Shaheed found "that 110 Bahais are currently detained in Iran for exercising their faith, including two women, Zohreh Nikayin (Tebyanian) and Taraneh Torabi (Ehsani), who are reportedly nursing infants in prison. It was further estimated that 133 Bahais are currently awaiting summonses to serve their sentences, and that another 268 Bahais are reportedly awaiting trial."
He called the Bahai group the "single most important persecuted community in country."
The Bahai is Iran's largest non-Muslim faith, and was founded by Bahá'u'lláh in Iran in 1863. There are an estimated 350,000 Bahai in Iran.
As with the cases of repression targeting Iran's Christian community, Mohammad Reza Noroozpour, the Iranian spokesman, did not delve into the specifics of the allegations in the UN report of incarceration of Bahai members.
"Although Baha'ism is not considered an official faith, its followers are entitled to social and civil rights," Noroozpour said. "It needs to be mentioned that this cult has not been recognized by any of the Islamic countries because of its theological content and the actions of its leaders."
Roya Hakakian, an American-Iranian expert on the Islamic Republic, told FoxNews.com," The Baha'is of Iran have been the targets of Iran's regime since its inception."
Hakakian, the author of the highly acclaimed "Assassins of the Turquoise Palace" about Iran's assassination of Iranian-Kurdish dissidents in Germany in the early 1990s, said, "The ebb and flow of the regime's savagery toward the Baha'is has always had a direct correlation with the regime's own sense of instability and insecurity," said Hakakian. "The greater the internal or external pressures on Iran, the more vehemently the regime treats its most vulnerable minority."
Benjamin Weinthal is a journalist who reports on Christians in the Middle East and is a fellow at the Foundation for Defense of Democracies. Follow Benjamin on Twitter: @BenWeinthal.