North Korean leader Kim Jong Un arrives in Russian port city ahead of first meeting with Putin
North Korean leader Kim Jong Un arrived by an armored train in Russia Wednesday ahead of a highly-anticipated summit with Russian President Vladimir Putin.
The talks come amid a stalemate in negotiations with the U.S. over the North's nuclear program and a summit between Kim and President Trump in February which was abruptly cut short. It also comes amid reports that Kim Yong Chol, the North Korean leader's most trusted policy adviser and the country's top nuclear negotiator, has been removed from one of his posts. He was not among a list of officials accompanying Kim on his visit to Russia.
In his first visit to Russia as North Korea's leader, Kim was greeted by officials at the country's Khasan train station Wednesday morning before traveling north to the Pacific port of Vladivostock, where he will be with President Putin on Thursday. Upon arriving in Vladivostok, he was greeted by a military orchestra before he got into his personal limousine that traveled with him, and drove away.
Speaking to Russia's state-owned Rossiya-24 in a rare television interview, Kim said on arrival that he was hoping for a "successful and useful" visit and would like to discuss with Putin "settlement of the situation in the Korean Peninsula" as well as bilateral ties with Russia.
NORTH KOREA SAYS IT TEST-FIRED TACTICAL GUIDED WEAPON; KIM CALLS IT 'EVENT OF VERY WEIGHTY SIGNIFICANCE'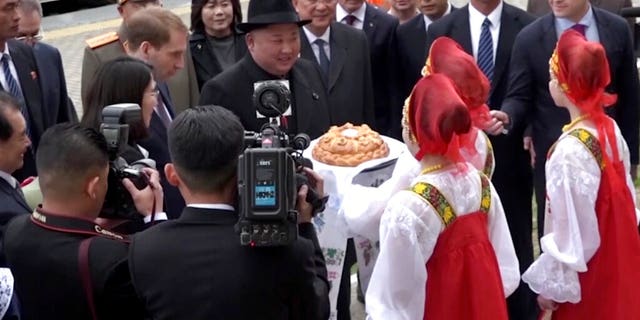 "I have heard a lot about your country and have long dreamt of visiting it," Kim was quoted as saying. "It's been seven years since I took the helm, and I've only just managed to visit."
NORTH KOREA DEMANDS US TO SIDELINE POMPEO FROM NUCLEAR TALKS: REPORT
After his summit with Putin on Thursday, Kim may tour neighboring facilities or landmarks before departing for home on Friday, according to South Korean media.
Kim's meeting with President Trump in Hanoi earlier this year reached a stalemate because of disputes over U.S.-led sanctions. There have since been no publicly known high-level contacts between the U.S. and North Korea, though both sides say they are still open to a third summit.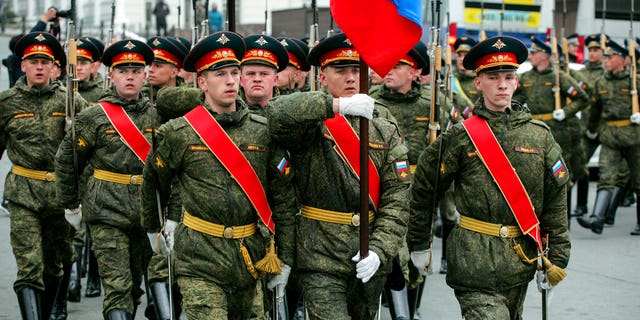 The marginalization of Kim Yong Chol, who was the counterpart to U.S. Secretary of State Mike Pompeo in the two countries' nuclear talks, could work to the United States' advantage.
CLICK HERE FOR THE FOX NEWS APP
"(Pyongyang's) significantly diminished reliance on Kim Yong Chol is a very positive sign for the denuclearization negotiations between North Korea and the United States," said Cheong Seong-Chang, an analyst at South Korea's Sejong Institute, adding that Kim Yong Chol was "most responsible" for the second summit's failure.
The Associated Press contributed to this report.