North Korea vows to never give up nukes if US continues 'blackmail and war drills'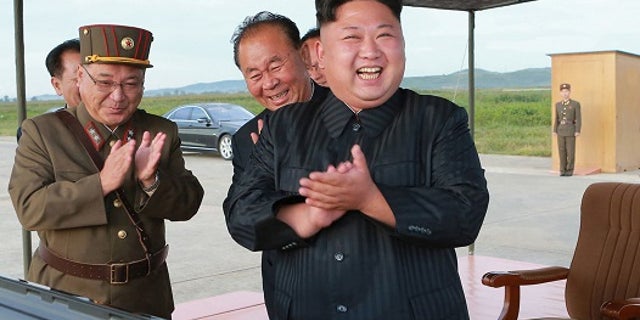 North Korea vowed Saturday to never give up its nuclear weapons as long as the United States and its allies continue their "blackmail and war drills" at its doorstep.
The hermit kingdom's official state media, Korean Central News Agency, reported the communist nation's often repeated stance. The media outlet also reviewed the country's major nuclear weapons and missile tests this year.
The isolated nation conducted its most powerful nuclear test to date in September and launched three intercontinental missiles into the sea in July and November, indicating that it is closer than ever to gaining a nuclear arsenal that could viably target the mainland U.S.
SOUTH KOREA HOLDING CREW OF SHIP THAT ALLEGEDLY GAVE OIL TO NORTH KOREANS
The numerous tests have led to more international sanctions and pressure on North Korea amid concerns that the window for stopping or rolling back its nuclear program is closing rapidly.
The U.S. and South Korea have repeated they won't negotiate with the Democratic People's Republic of Korea (DPRK) unless it was willing to discuss curbing its nuclear weapons and missile program.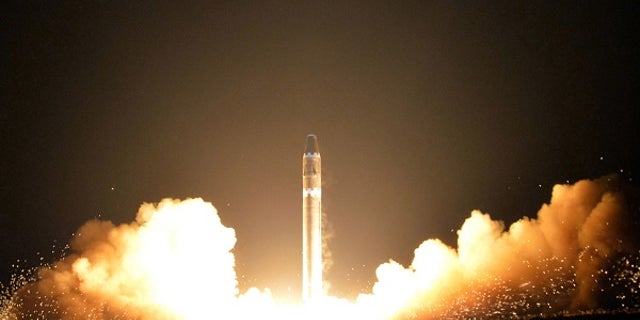 KCNA said in its report that the isolated nation had taken steps for "bolstering the capabilities for self-defense and pre-emptive attacks with nuclear force" in the face of a continued "nuclear threat and blackmail and war drills" by the United States and its vassal forces.
North Korea often lashes out at the annual military drills between the United States and South Korea, which the allies describe as defensive in nature.
NORTH KOREAN NUCLEAR SCIENTIST WHO DEFECTED TO CHINA KILLS HIMSELF AFTER FORCED TO RETURN
KCNA accused President Trump of employing unprecedented hostile policies against North Korea and threatening it with talks of pre-emptive strikes. It described North Korea as an "undeniable new strategic state and nuclear power."
"Do not expect any change in its policy. Its entity as an invincible power can neither be undermined nor be stamped out," KCNA said.
"The DPRK, as a responsible nuclear weapons state, will lead the trend of history to the only road of independence," it added, referring to North Korea by its official name, the Democratic People's Republic of Korea.
On Friday, Defense Secretary James Mattis said he thinks the world will exert "increased pressure" on North Korea in the coming months.
"I think you will see increased pressure," Mattis told Fox News on Friday. "What form that pressure takes in terms of physical operations is something that will be determined by the cognizant governments. Obviously if a government finds there is a ship in their port conducting trade that was forbidden under the U.N. Security Council resolution then they have an obligation and so far we've seen nations take that obligation seriously."
Mattis also said that "nothing impresses me" when asked about the development of North Korea's missile program.
The Associated Press contributed to this report.