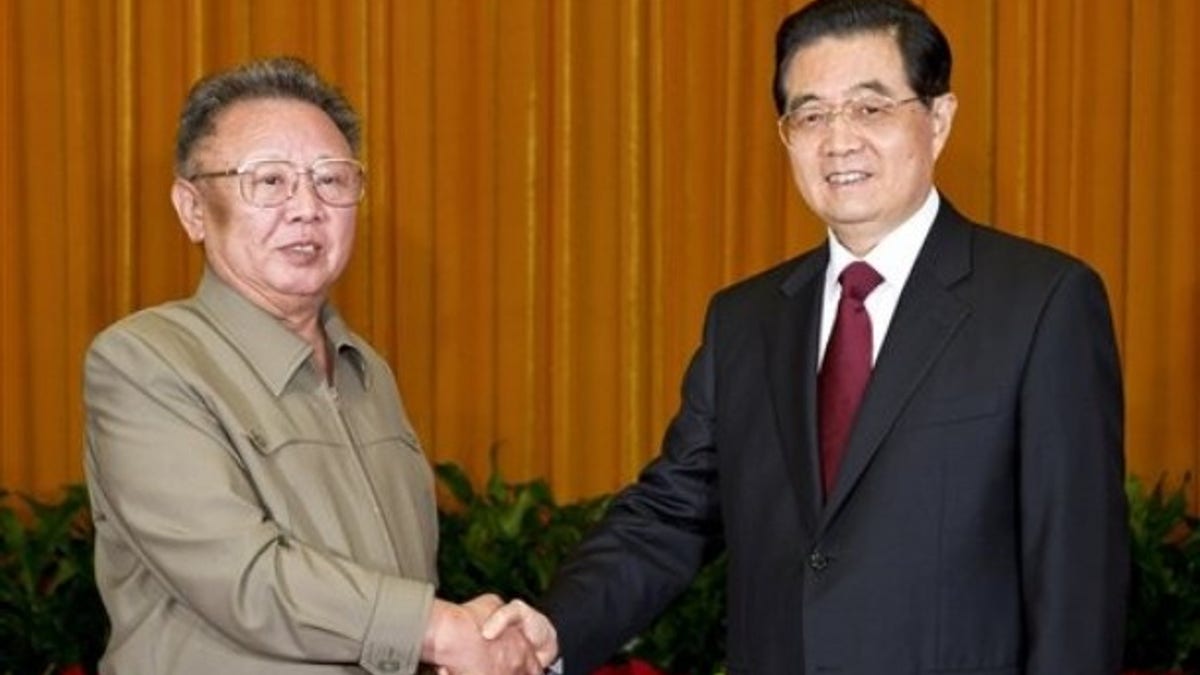 Despite numerous breaches of arms embargoes and continued threats to expand its nuclear weapons program, North Korea has assumed the presidency of the United Nations Conference on Disarmament. In a speech to the 65-nation arms control forum in Geneva, the newly-appointed president, North Korean Ambassador So Se Pyong, said he was "very much committed to the Conference."
Appointing a North Korean to chair the UN's only multilateral disarmament forum is like "asking the fox to guard the chickens," says Hillel Neuer, of the UN watchdog organization UN Watch. Neuer is calling on the U.S. and European governments to protest the appointment, which he says, "damages the UN's credibility."
When asked about the controversy over North Korea's new leadership role, UN spokesman Farhan Haq pointed out that the head of the Conference on Disarmament is selected by the member states that sit on the conference, not the UN secretary general.
Haq added that when Secretary General Ban Ki-moon spoke at the Conference on Disarmament this January, he urged the states who sit on the conference to do more to advance its work, so that it "does not become irrelevant."Aware that many nations see the Conference on Disarmament as a place of talk rather than a forum that does substantive work, Secretary General Ban warned: "The very credibility of this body is at risk."
The United States, Great Britain, Canada and other Western members of the conference have grown frustrated over the UN forum's failure over the past decade to move forward on its core disarmament responsibilities, including curbs on the proliferation of fissile material.
Iran, China and Burma were among nations that congratulated North Korea on assuming the presidency of the conference. This month, the U.S. Navy intercepted a North Korean ship suspected of trying to deliver missiles to Burma, forcing its return to North Korea. It was the latest incident among many, as Pyongyang continues the proliferation of arms and weapons-related materials, despite UN Security Council sanctions.
Determined not to be cowed by the West and to provoke Washington, North Korea "celebrated" July 4, 2009, by firing 7 missiles into the Sea of Japan. UN Watch sees North Korea's appointment to lead the Conference on Disarmament as a political victory for Pyongyang. "It is common sense that a disarmament body should not be headed by the world's arch-villain on illegal weapons and nuclear proliferation," said Neuer.
A diplomat from the North Korean Mission to the UN, which is notorious for not returning calls from the Western media, called Fox News to say that complaints about the appointment of their nation to lead the Conference on Disarmament are "just the continuation of the Western mindset that refuses to acknowledge that the Democratic Republic of Korea (North Korea) is fighting for disarmament."
The diplomat, who requested that he remain anonymous added, "It is normal for my nation, just as any nation, to become president of a UN conference."