North Korea says it's detained an American tourist for improper behavior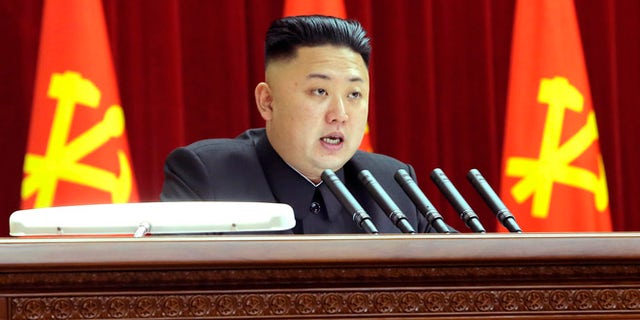 North Korea says it has detained an American for what it called improper behavior while the man was being processed to enter the country as a tourist.
The official Korean Central News Agency identified the man as Miller Matthew Todd, 24, and said he entered the country on April 10 with a tourist visa, but tore it up and shouted that he wanted to seek asylum.
It said the man is being investigated after authorities detained him for "gross violation" of North Korea's legal order.
State Department spokesperson Jen Psaki told reporters Friday that the U.S. is aware of reports that an American was detained in North Korea, but could not comment on any specific case.
"As you all know, there is no greater priority to us than the welfare and safety of U.S. citizens. We don't have additional information to share at this time. We have been in touch with the embassy of Sweden about these reports. As you know Sweden is our protecting power in North Korea," Psaki said.
The announcement of the detainment came as President Barack Obama was visiting rival South Korea. Obama has threatened tougher sanctions if North Korea follows through with a fourth nuclear test.
North Korea has been holding Korean-American missionary, Kenneth Bae, since 2012.
Bae, 45, was arrested in November 2012 while leading a tour group in North Korea. He was accused by the North Korean government of crimes against the state and was sentenced to 15 years of hard labor. Bae's family and the U.S. State Department have repeatedly called for his release on humanitarian grounds, citing his failing health.
The Associated Press contributed to this report.