North Korea reportedly modifying missile facility for possible new launch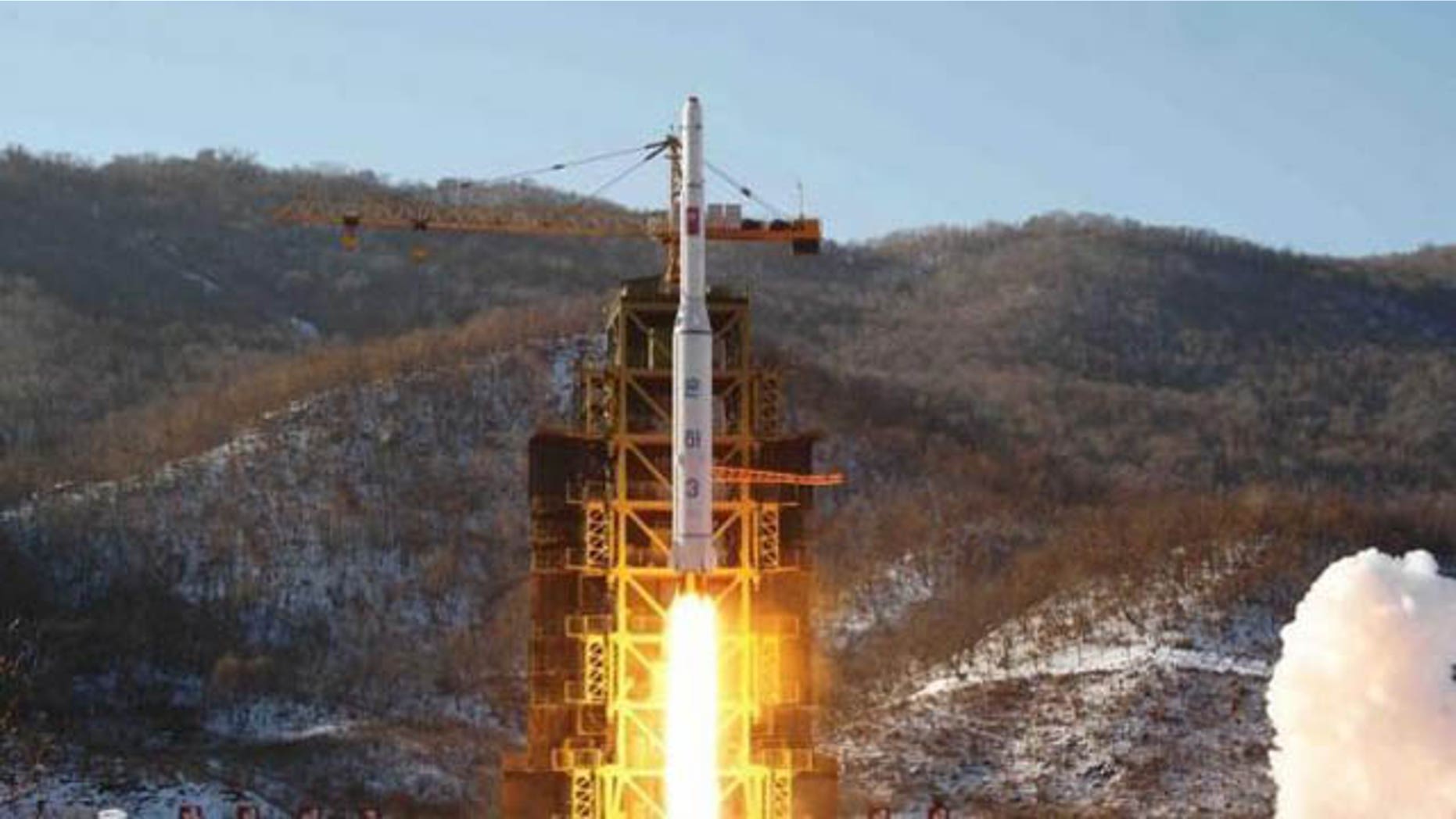 North Korea is erecting a taller launch tower at its long-range missile facility ahead of a possible rocket launch later this year, according to a report published Wednesday.
South Korea's Yonhap news agency, citing government sources, reported that the new tower at Dongchang-ri near the Chinese border stands approximately 220 feet high. That's enough to accommodate a missile with a longer-range than a rocket test-fired at the facility in December 2012. The report said work began on the new structure in 2013.
"We believe that the North will use the extended gantry in Dongchang-ri to fire a long-range missile longer than the Unha-3," Yonhap quoted a source as saying. "We think [North Korea] will carry out a provocation around the 70th anniversary of the founding of the Workers' Party on Oct. 10."
Another government source told the news agency that South Korean intelligence had "detected signs of what appears to be the manufacturing of a long-range rocket at an arms factory near Pyongyang." There was no immediate comment on the report from South Korea's defense ministry.
North Korea has repeatedly defied United Nations Security Council resolutions banning the country from conducting tests using ballistic missile technology. The December 2012 launch of the 100-foot Unha-3 is believed to have successfully put a satellite into orbit. North Korea is believed to be attempting to develop an inter-continental ballistic missile, as well as a miniature warhead to mount onto a delivery vehicle.
Meanwhile, a South Korean military official said the North had recently deployed four 122-mm howitzers on the uninhabited Gal Island, just 2.8 miles away from the South's Yeonpyeong Island. The Chosun Ilbo newspaper reported that the howitzers are capable of striking up to 10 miles south of the island. Four South Koreans were killed and 22 were wounded when the North bombarded the island in November of 2010.