North Korea remains 'significant' nuclear threat, Trump pick for top US general in South Korea says
North Korea remains a "significant" threat more than three months after the Singapore summit between President Trump and Kim Jong Un, Trump's nominee to be the next American commander for U.S. and allied forces in South Korea told lawmakers Tuesday.
"There still remains a significant conventional and strategic (nuclear) capability on behalf of [North Korea]," Army. Gen. Robert B. Abrams told the Senate Armed Services Committee.
Abrams' comments came one day after CIA Director Gina Haspel, in her first public remarks since being confirmed in May, said North Korea viewed its nukes as essential to its survival.
"The North Koreans view their capability as leverage, and I don't think that they want to give it up easily," Haspel said in a speech at her alma mater, the University of Louisville. "We're certainly in a better place than we were in 2017 because of the dialogue we've established between our two leaders."
On Tuesday, Abrams was asked by Sen. Jack Reed, D-R.I., about the impact of cancelling joint military exercises -- or "war games" -- with South Korea as a result of President Trump's summit with his North Korean counterpart.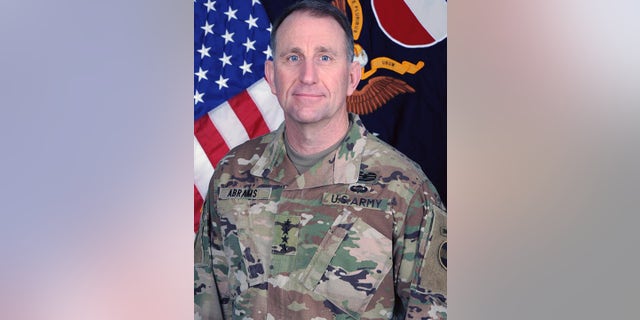 Abrams answered that there had been "slight degradation" to the U.S. military on the Korean Peninsula since the war games were suspended, but he also called it a "prudent risk" to see if North Korea would scrap its nuclear weapons program.
It's not clear if or when those joint exercises will resume. Abrams told the senators that Pentagon officials "are proceeding with planning" for the next installment of scheduled spring war games but no final decision had been reached.
Asked by Sen. Tom Cotton, R-Ark., about the challenges required to evacuate hundreds of thousands of civilians from South Korea in the event of war, Abrams admitted it's a "wicked problem."
Abrams, a West Point graduate, is the son of Army Gen. Creighton Abrams, who led U.S. forces in Vietnam from 1968-1972. If confirmed, Abrams will lead all 28,500 U.S. troops in South Korea.
On Monday, President Trump and South Korean President Moon Jae-in signed a trade agreement on the sidelines of the United Nations in New York.
Last week, the North Korean leader hosted his South Korean counterpart in Pyongyang and offered to permanently dismantle the rogue regime's main nuclear complex and launch pad if the U.S. took "corresponding measures."
While tensions on the Korean Peninsula appear to be waning in recent days, relations between the United States and China appear to be souring.
China announced Tuesday it had cancelled a planned visit by a U.S. warship next month as a trade war between Washington and Beijing continues.
"The Chinese Government did not approve a request for a U.S. port visit to Hong Kong by the USS Wasp," according to Army Lt. Col. Dave Eastburn, a Pentagon spokesman.
The Wasp is a large amphibious assault ship capable of carrying 2,000 Marines and dozens of helicopters.
Beijing also cancelled a scheduled visit to the U.S. by its top naval officer. Vice Adm. Shen Jinlong was due to meet with Chief of National Operations Adm. John Richardson on the sidelines of a symposium at the Naval War College in Newport, R.I.
Last week, the State Department announced new sanctions on China over Beijing's purchase of Russian fighter jets and missiles. Those sanctions are in addition to the Trump administration's recently announced tariffs on another $200 billion in Chinese goods.
In July, two U.S. warships sailed through the Taiwan Strait, drawing the ire of Beijing. Four months earlier, the USS Carl Vinson visited Vietnam, the first time an American carrier sip had been to that country since the Vietnam War.
In her Louisville speech Monday, Haspel also warned that China sought to dominate the Pacific region and is "working to diminish U.S. influence" there.
Meanwhile, U.S. officials tell Fox News that China is continuing its build-up of artificial islands in disputed areas of the South China Sea.
Chinese officials also erupted this week when the State Department announced the potential sale of American parts to Taiwan for use in the its F-16 fighter jets and cargo planes. The total value of that potential deal amounts to $330 million.